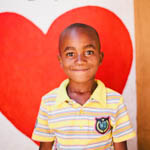 Bring your group to serve & love others in a new context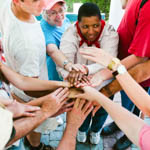 Grow closer to God and build meaningful relationships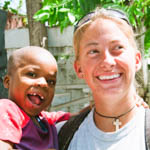 Discover genuine faith
and purpose
Mission Trip Communities
Click on a domestic or international community for specific details!
What group leaders are saying about EM: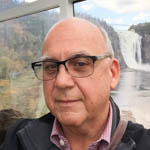 "I highly recommend EM for both newbies and experienced missions volunteers. They really help in organizing all aspects of the trip, allowing us to focus on the ministry work."
Eric Ulrich
Sicklerville United Methodist Church
Sicklerville, NJ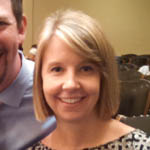 "EM provides teams with countless opportunities to be the hands and feet of Jesus. Teams partner with the community to bring hope, dignity, love, and empowerment."
Andrea Klement
Faith Alliance Church
Attleboro, MA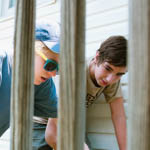 "Seeing teenagers desire to come home and help others after participating in an Experience Mission trip is the highest recommendation I can give."
Sarah Ziegler
Lake of the Woods Church
Mahomet, IL
Make your Mission Trip a reality!
1
Find the best trip for your group
(Questions? Contact us today!)
2
Register your team to reserve your week
(View EM's Registration Policy)
3
Serve on a life-changing Mission Trip this year!
EM helped over 200 groups serve and love others in 2019. Join us in 2020!
Why bring your group
on a Mission Trip?
We all have a tendency to make our faith too complicated. While we have to wrestle with the tough questions, the essence of our faith is simple... follow Jesus. And Jesus said this starts with loving God with everything we have and loving our neighbor as ourselves.
It seems so simple, but it's not always easy. Sometimes we need a radical first step that forces us off the sidelines and into the action. We see this very thing happen on our trips all the time.
A mission trip connects volunteer groups with ministries and organizations in underprivileged communities to repair homes, work with children, and build meaningful relationships.
This kind of experience is life-changing. At EM, we help plan your trip so you're free to serve with your group—free to help them discover new ways of loving God and loving their neighbor as you learn together how to better follow Jesus. Will you help your group take the next step in their journey of faith?
Whether you're seeking a U.S. or international missions experience (for college students, youth, adults, or multi-age groups), we'd love to help you serve together on an upcoming mission trip!
Questions? Contact us!
We want to talk to you! Click on the live chat below, call (888) 475-6414 (between 8am-6pm ET) or email us your questions. We'll do our best to give you quick and helpful answers!