1
Start by filling out an
Interest Form
2
Let us guide you through the process of joining an IMMERSION team
3
Embark on a life-changing journey
Not your ordinary college mission trip
College students, new graduates, and young followers of Jesus everywhere are yearning for the opportunity to broaden their perspective, discover genuine faith, and live with purpose in the world. And we know that NOW—before the pressures and expectations of "normal life" take over—is the time to pursue something radically different.
Now's the time for an experience that will challenge and change you. An experience that will show you what it means to serve and love others—a kickstart into the life God has called you. This is IMMERSION.
Fill out an Interest Form or view all upcoming terms below.

Click on an IMMERSION program below
for trip details and upcoming terms!


Who will you become on IMMERSION?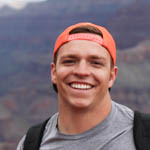 "On my IMMERSION trip I really discovered Jesus. I was surrounded by his presence everyday and fell in love with who He is. I became passionate about living out my life as a Jesus follower being His hands and feet here on earth."
A.J. Cocetti
Boulder, CO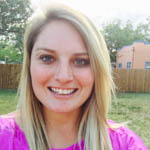 "IMMERSION honestly changed the direction of my life. Through my experience, I was able to find out the truth about myself and my identity in Christ and, in turn, walk alongside others to give them hope. IMMERSION helped me find my passion for people, the body of Christ, and communities all around the world."
Julia Greif
Canyon, TX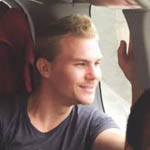 "Like so many of us, I was looking for meaning, purpose, and a chance to grow in a way I couldn't on my own. My IMMERSION team and the Experience Mission staff pointed me down the path that God had cleared for me, and I promise it will do the same for you if you're willing."
Luke Alcala
Winter Haven, FL
Get started here.
Fill out an interest form for an upcoming IMMERSION term—it only takes a minute! We'll follow up with you, answer your questions, and help you find the right trip.