For more than 15 years, Experience Mission has partnered with churches in the Navajo Nation in Arizona and New Mexico. Mission trips on "the Rez" are a truly unique experience. Stepping into Navajo Nation feels like you've left the States behind and entered a new country hidden within the borders of the U.S. Teams that come and serve in Bisti, Shiprock, Black Mesa and Black Mountain experience a part of America that few ever see. If that isn't enough, here are 5 experiences you'll have if you serve with the Navajo Native American tribe this year: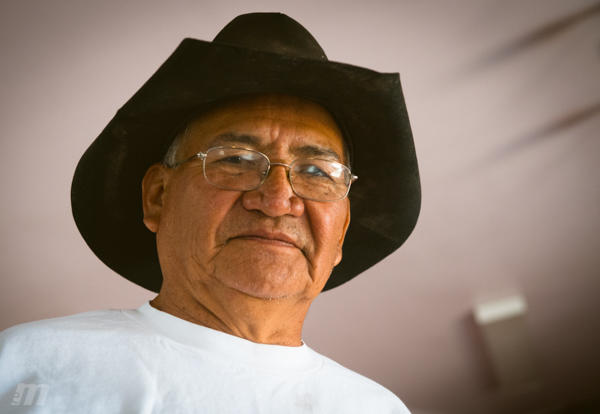 1. Meet the Navajo people and learn their culture
Unlike most Native American tribes, the Navajo continue to dwell on the land of their ancestors. Because of this, the Navajo culture has been preserved in a unique way. While young people are becoming more and more westernized, there is still a strong tie for all Navajo people to their tribe and their land. Many of the Navajo elders still speak primarily in their native language and continue to herd sheep as their people have done for centuries. While serving on a mission trip on the Reservation, you're sure to learn so much about the Navajo culture and language and make some great friends along the way.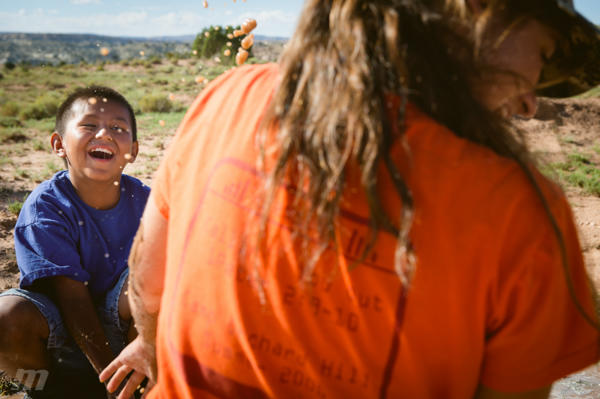 2. Serve families in need
Due to the lack of a thriving economy in the surrounding area, many Navajo remain impoverished and unemployed. This means that Navajo families often struggle to afford basic maintenance and repairs on their homes. By performing basic construction tasks such as drywalling, tiling, and roofing, your mission trip team will be a blessing to local families who have been selected by church leaders. If you don't have construction experience, that's ok. Our staff members get you started and coordinate all of the details. Everyone can contribute in some way!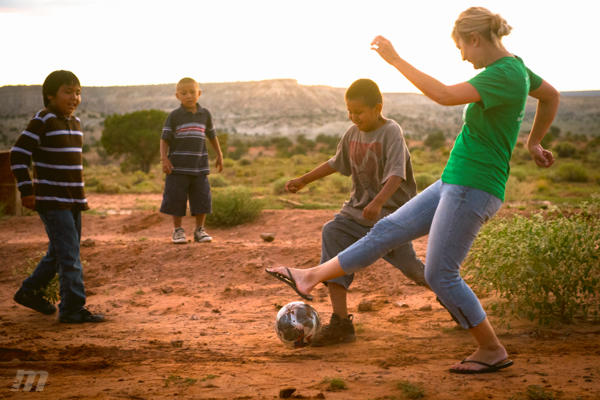 3. Experience the beauty of Arizona and New Mexico's high desert
Navajo land is a remote desert region that can seem very desolate at times, but its beauty is remarkable.
There are canyons such as the magnificent Canyon de Chelly, Chaco Canyon, or even the little known Box Canyon, right next to our partner church in Black Mesa, Arizona.
Ancient Anasazi ruins can also be found at Navajo National Monument, Chaco Canyon, and many other locations. There are spectacular landmarks such as Shiprock and the Bisti Badlands found near a couple of our partner locations. The Badlands are strange and enchanting, and a favorite bonfire spot for our mission trip teams that come to serve in Bisti, New Mexico.
4. Make Navajo Tacos with Local Church Members
On every Navajo mission trip, our teams spend an evening with some of the local Navajo people and learn how to make traditional fry bread, the canvas for the natural food wonder known as the Navajo Taco. Grab your fry bread and pile on the fixings: meat and beans, tomatoes, lettuce, cheese, sour cream, and even more. If you want a dessert taco, sugar, jam or honey on fry bread does the trick and is delicious. It is always a great night to gather with the community and experience a great piece of the local culture. Warning: despite being super tasty and definitely worth it, Navajo Tacos are ridiculously hard to eat without making a mess. But that's why you brought your work clothes, right?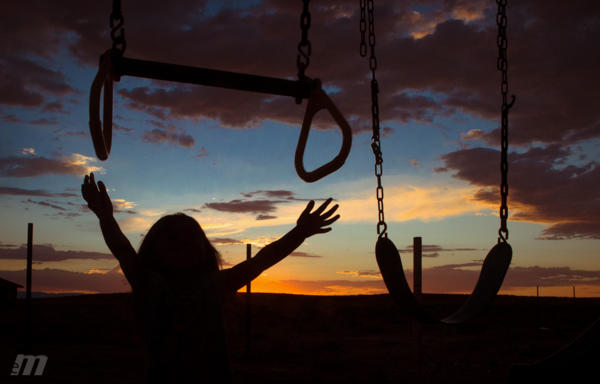 5. Partner with a local church that is reaching their tribe for Christ
Historically, white people (or "Anglos" as Navajo call them) have been seen as the enemies and conquerors of many Native American populations, and specifically the Navajo people. Consequently, many traditional Navajo view Christianity as "the white man's religion," shunning local churches and viewing Navajo Christians as sellouts to their own heritage and traditions. This poses great challenges for the local Navajo churches and pastors, as they seek to reach their people for Christ. But they know they see what their fellow Navajo do not: that Christianity is far from a "white man's religion," but good news for every tribe, tongue, and nation.
By coming alongside local Navajo churches and serving in their community, you provide much-needed encouragement to Navajo believers, share the love of God through acts of service, and help draw more Navajo people into the body of Christ.
—
Serve with us this year! Check out 2020 & 2021 Mission Trips to the Navajo Nation in Arizona and New Mexico