Bang, pop, thud, and the truck stalls. My head throbs from hitting it multiple times on the side of the taptap (a truck taxi), my legs stick to the seat with sweat, and my stomach turns at every bump and swerve. Shoulder to shoulder, hip to hip with people who were once strangers but now are my closest of friends. Through the crowded city streets and bumpy country roads I ride with friends, family, and strangers.
We all look different, speak different languages, and live differently but we laugh at the same jokes, eat the same junk food, make the same silly faces, cry when hurt, and love with all our hearts. We even sing with the same pitchy voices, and have goals we want accomplish in life, and most importantly we are all loved equally by Jesus.
People say goodbyes are hard at first but soon you'll get over it. But how can they explain the pain I'm in now as I say goodbye to 23 crying children? How can they tell me I will get over leaving loved ones? You can't! Haiti has stolen my heart! I'm not a cryer but as I stood waiting to enter the tap tap my heart over flowed with emotions and tears began to trickle down my cheek. These children God created so perfectly feel like my own children and my best friends. Hearing their cries "I will miss you," "why are you leaving us?" and "I love you" broke my heart. Though we're countries apart we'll never forget each other.
I've built relationships with orphans, host families, and friends just by being present and loving people as Christ would. We could hardly speak to one another because of the language barrier but we still laughed, cried, danced, and sang as though we could.
All our differences faded away and we grew to love and care for one another. We built life long friendships based on openness, mutual respect, and the love of Jesus Christ.
Even through blood, sweat, and tears we found ways to smile and laugh. I've learned to laugh everything off whether it was my unusual bodily functions, lack of a filter, or when I was so weak and dehydrated my legs felt like jelly. I also learned the importance of community. God has shown me his love and comfort through teammates and friends. He reminded me of the importance of sharing your struggles with others and the relief you receive in that. God has given us each other to build off our unique individual gifts and to encourage one another through life. I thank God everyday for the friends I've found and that I don't have to walk through the valley alone.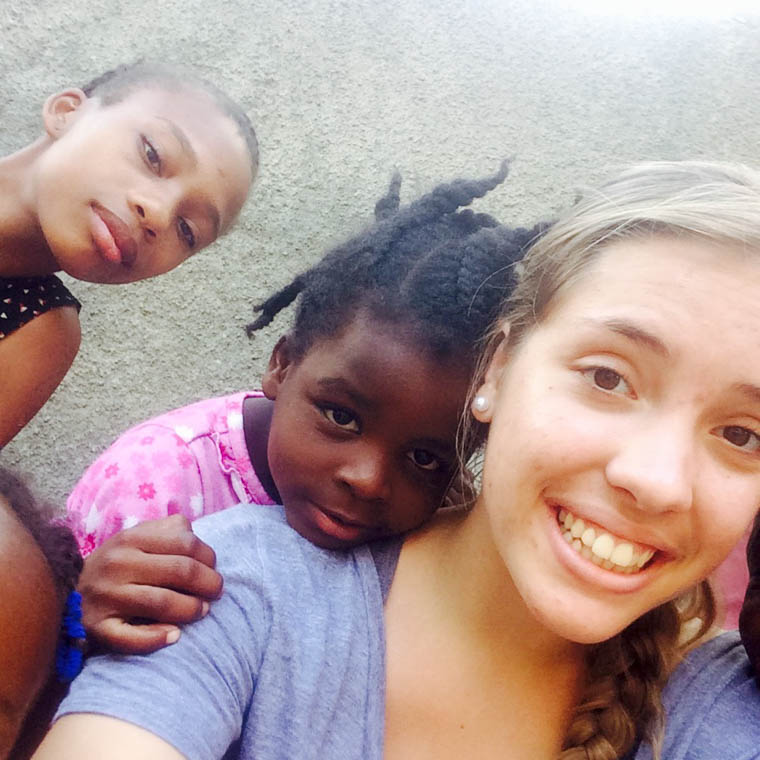 Oh, Haiti you will have a part of my heart forever! As I ride one last time in a crowded tap tap with my teammates and my new friends I will never forget even the smallest of moments I had with them.
I'll remember little moments like singing to the Lord while washing the dishes sweaty and sunburnt. Even the big moments when I stood in front of an entire Haitian church with my teammates singing "Holy Spirit Lead Me" will never be forgotten.
Each day it felt more and more like home, like this is where I belonged.
Haiti had its ups and downs but through every moment I grew closer to God and grew as an individual. My eyes were opened everyday to my weaknesses and need for God. I've taken to heart 2 Corinthians 12:9, "...'my grace is sufficient for you, for my power is made perfect in weakness.' Therefore I will boast all the more gladly of my weaknesses, so that the power of Christ may rest upon me. For the sake of Christ then, I am content with weakness, insults, hardships, persecutions, and calamities. For when I am weak, then I am strong."
May the power of God work through my weakness. I'm done with being in control. I'm a tired, sweaty, stinky, sick mess of a woman but God has chosen to love me anyways. He wants to use my imperfections to glorify his kingdom. He wants to use all of us, all we need to do is let go of the wheel and give control to Him.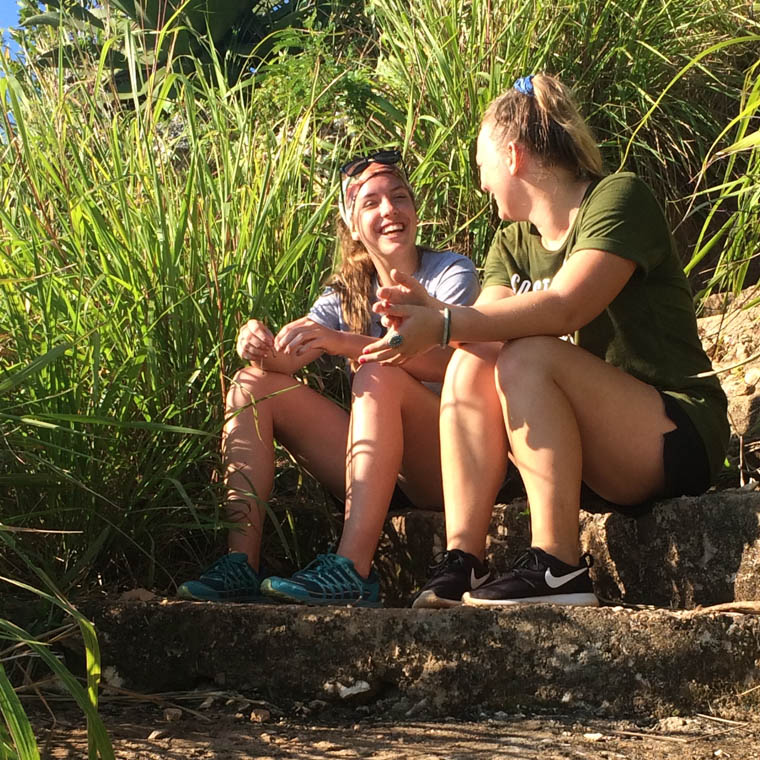 Check out 6-Month Caribbean IMMERSION or 9-Month Gap Year IMMERSION!