There is a certain element of predictability and safety that comes with being near people you know well and who know you. Of being "home". As humans, I really think we long for this feeling of security and miss it when it's no longer there.
This is something I've thought about a lot over the last few months in Africa. I have found myself missing home a lot more than I would've expected. In those moments, I questioned my sanity for voluntarily spending three months in a country I didn't know existed until last year with people I had never met. Sometimes, I felt alone even though I was surrounded by people. In fact, our first full week in the desert had me thinking maybe I couldn't do it after all.
As time passed, I started to feel less homesick and more at home. After reflecting on it,
I was blown away by the transformation in my heart and in the way I view the world around me through the last three months.
Being far from home has taught me a lot about what home really is to me.
Home in Colorado is spending time with my family, eating meals together, playing with the dogs, or binge-watching something on Netflix while eating homemade ice cream.
Home in Nebraska is playing sand volleyball with my friends, studying in the lobby, or the occasional Taco Bell runs in the middle of a blizzard.
Up until this summer, those have been my two "homes" and I was missing them. A lot. It was easy to get fixated on that homesickness and I definitely did for a little bit. It wasn't until I stepped outside of it and took the time to look at the ways Africa has become home to me.
Home in the desert is a cozy little tent on the property of an amazing, inspiring, God-fearing couple. It's naming baby goats and taking them out every day. It's walking forever in the heat to collect firewood or get water. It's hot tea around the campfire at night.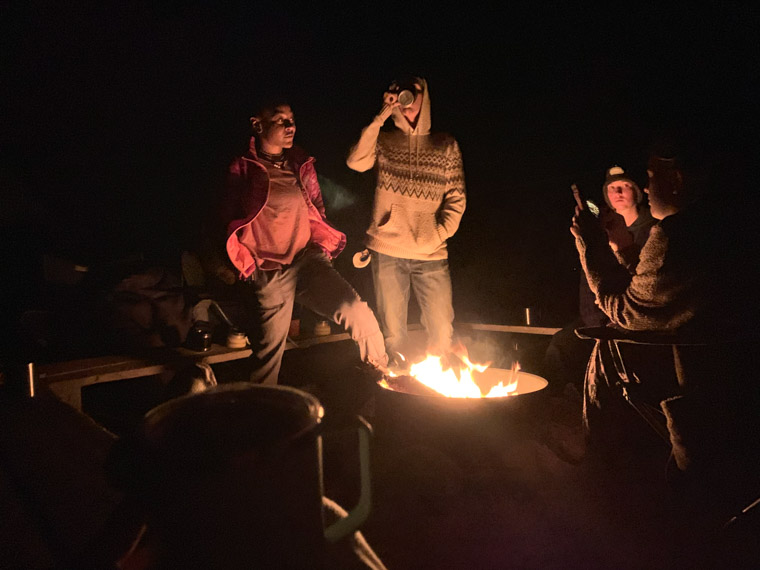 Home in Walvis Bay is playing with my host siblings. Its drinking coffee with my host mom and talking about life in the evenings. It's being the first to get to church to set up and the last to leave after cleaning up on Sundays. It's beach braiis with good music and even better company.
Home in Queen Sophia is teaching kindergarten every morning and being attacked by hugs. It's hair that's braided so tightly it could withstand a tornado. Its bahkie rides singing at the top of your lungs or afternoon home visits. It's singing before meals and always holding hands when you pray.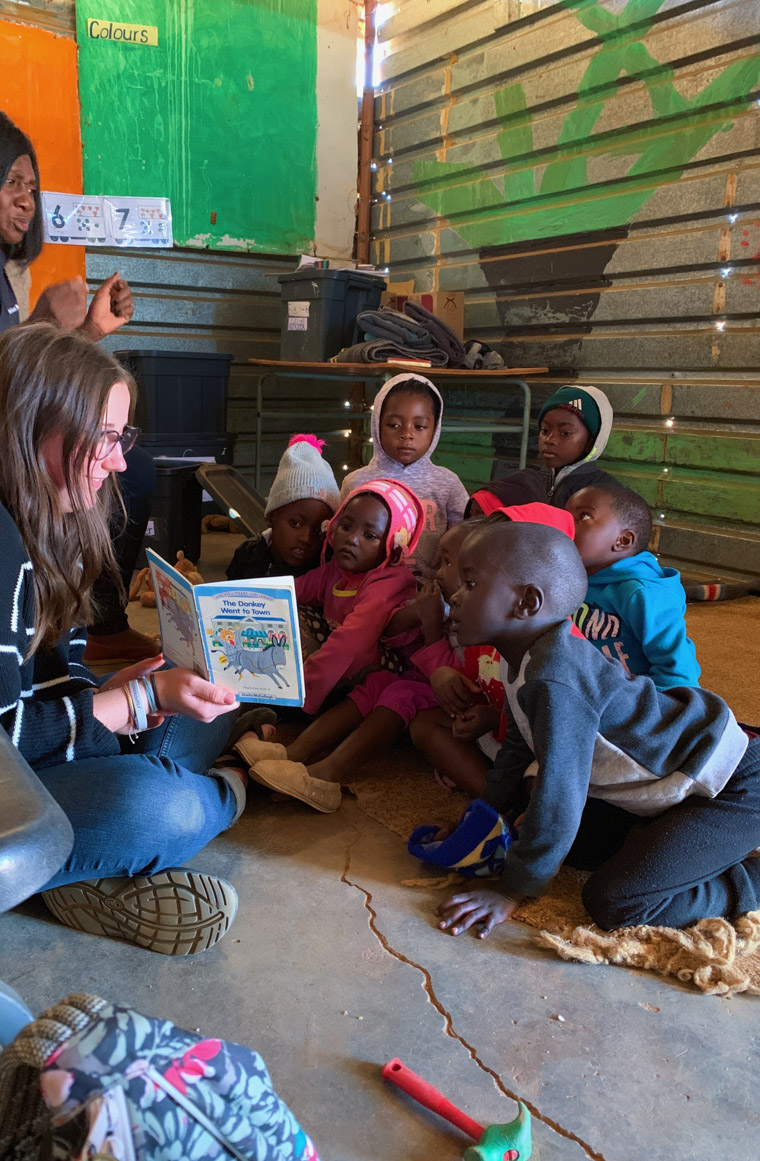 Home in Outjo is sharing meals and getting to know new families. It's being ready at 9:20 sharp every morning to head out to the Tabitha center. It's Bible stories, singing songs, holding babies, and so much joy.
Home in Swokopmund is the market. It's the excitement of seeing how big baby Leslie has gotten over the last three months. It's building relationships with the man Dawid at the laundry mat or Ingrid at the local coffee shop and feeling like a local when you see them at Spar. It's the smallness you feel when sitting by the ocean as the waves crash against the shore at night. It's packing up your stuff every Sunday morning in order to hold service in the youth house.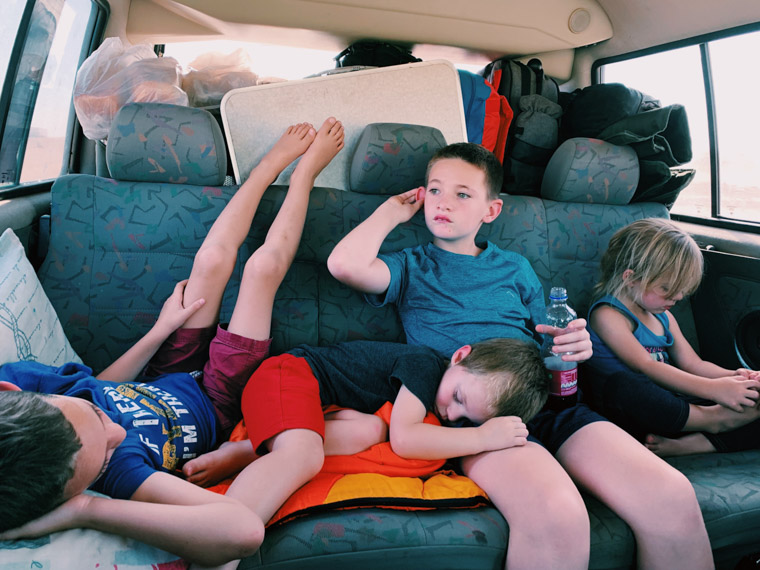 God has been so faithful to provide a sense of comfort and a sense of home every single place we've been to.
The times when I was missing home the most became the times when I felt the most embraced by the communities we were in. We're leaving in a little over a week, and I can't believe time has passed this quickly! While I'm so excited to be home and hug my family, I find myself already missing the places I've found home here in Africa. How blessed am I to get to experience this new kind of "homesickness" for a place that was completely unfamiliar to me just three months ago.
—
View all of EM's upcoming Mission Trips to Africa!