'Tis the season of "30 Days of Gratefulness" challenges on social media, eating too much food, and spending time reflecting on what the year produced. For most of us, 2020 has been a challenging year. As Thanksgiving approaches and I started to examine my heart entering into this season, I realized that there's a lot of layers to sort through.
I talk about missions to young adults every day, and, in a typical year, I am able to participate and lead trips often. But 2020 looked different. The only mission trip I was able to participate in this year was EM's first hurricane relief mission trip to the Bahamas, back in March. I keep coming back to this week abroad and how it was such an indicator of what was to come.
It was almost Spring, before all of our lives shifted to being rooted at home. Like everyone else, I was completely oblivious to what was to come in just a few short weeks. The team in the Bahamas spent time serving in a small community on the east end of Grand Bahama island — working on four houses that were stripped down to studs. It had already been six months since the devastation of Hurricane Dorian came crashing through, leaving many homeless and waiting for relief in homes that have been in the family for generations. The days were filled with roofing, drywall, Bible studies, more drywall, family meals, dips in the ocean to cool off, and even more drywall. The team of ten volunteers worked day and night to get four homes in the community as close to move-in ready as possible.
In between sweaty workdays and water breaks, we all gathered around a table sharing stories, playing card games, and sharing meals with community members. It was around this table that flashlights were turned on after the sun went down and heartfelt stories were shared from people in the community. Stories of loss, heartache, and the very real challenges that come from living in a place where a hurricane unleashed its fury. For every hard reality, there were even more stories of hope, strength, and the resilience it took just to get where they were.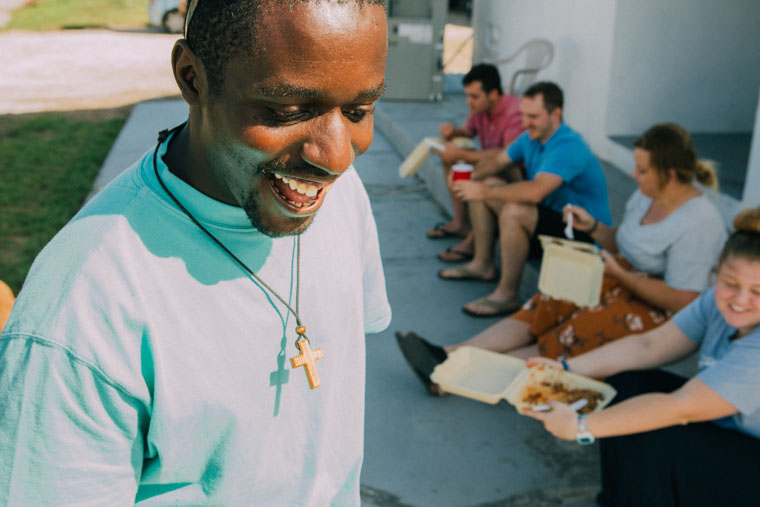 Working in a relief zone really helps you see things the way God does. You have no concept of material things, past accomplishments, or the comforts of home. You are confronted with a raw and authentic view of relationships. You meet people during one of the most vulnerable times of their life, after losing all things associated with "normal"—routines, work, consistent meals, their home. It can be absolutely heart-wrenching.
But it is in these moments when I see God working the most. These are relationships exactly how God designed them. Seeing someone for who they are, who they were created to be, and meeting them in that place. Not getting caught up in our surroundings, but focusing solely on the very real person right in front of us. The raw humanity of it.
This is the Body of Christ working together, just as intended—the Kingdom coming down from Heaven to Earth, one interaction at a time.
But that was back when we could do those sorts of things. Something that feels so long ago, but also like it was yesterday. So, in this current season of travel still being blocked, the pandemic dominating the daily news, and so much uncertainty of what this holiday season will look like—I'm holding true to this. Yes, at the moment, missions can't happen in the conventional way we think of it: airplane rides, air mattresses, crowded meal times, and sweaty workdays. But it can still happen right where we are.
It can happen with our loved ones around the holidays. With the friends we may not agree with (about politics or COVID restrictions or the best way to celebrate Thanksgiving). With people on the other side of our political divide, even with all the noise and division around us. We always have the opportunity to serve and love others by showing grace and understanding. By listening instead of speaking. By respecting the convictions of others while seeking God's wisdom for our own daily actions. We can "show up" in any number of ways, and seek out real, authentic relationships when we're all at our lowest. The Kingdom of God coming down from Heaven to Earth.
God grants us the unique ability to continue being His hands and feet in our everyday life. A chance to get a glimpse of someone's humanity, to see and hear how hard this year has been for them. A chance to see the raw humanity in it all.
We still get the opportunity to play our part and put in the work to see the Body of Christ working together. And for that, I'm grateful.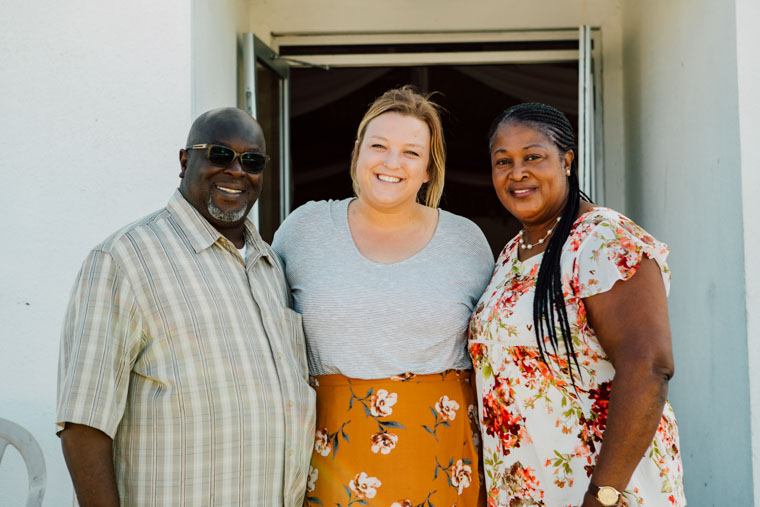 Make up for 2020 with a big 2021! Bring your group on a short-term mission trip next summer or join IMMERSION—1-9 month missions programs for young adults.