Whether you're still sheltering in place or simply practicing safe social distancing to avoid spreading the coronavirus, you may be wondering what it looks like to "love your neighbor as yourself" in this season. How can we possibly serve others when we're being told to stay as far away from others as possible?
It may be a while before we can get back on the front lines of providing direct, in-person love and support to the people in our lives, but there is good news—we still have a ton of ways to stay connected to the needs of others and be the hands and feet of Jesus right where we are.
5 Ways to Serve Others During the Coronavirus Pandemic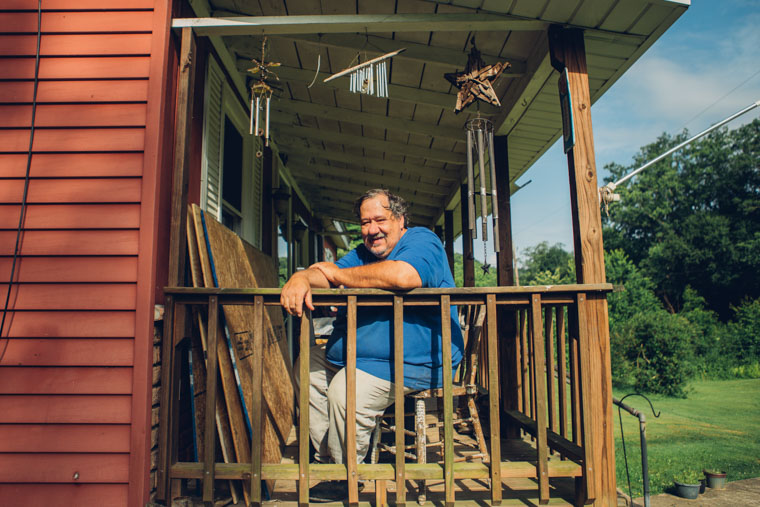 1. Provide Encouragement and a Listening Ear
The Coronavirus pandemic has given the entire world a shared experience like nothing we've ever seen. Each and every one of us is feeling the effects of the virus, whether our health is at risk, our job has been dramatically changed, our houses are suddenly full of people all of the time (or empty), or we feel the rising anxiety of the situation at an acute level. No matter the individual burdens we're carrying, we could all use encouragement and people to listen. In short, we need each other. We need to be reminded that we're not alone, and also that we are loved and cared for by a God who promises "peace that passes all understanding." In this season, intentionally seek out people who may need encouragement and emotional support. Get on a video call or phone call and check in without an agenda. Send letters or gifts in the mail with words of encouragement. We all need it, so, like never before, we should know how to give it to others!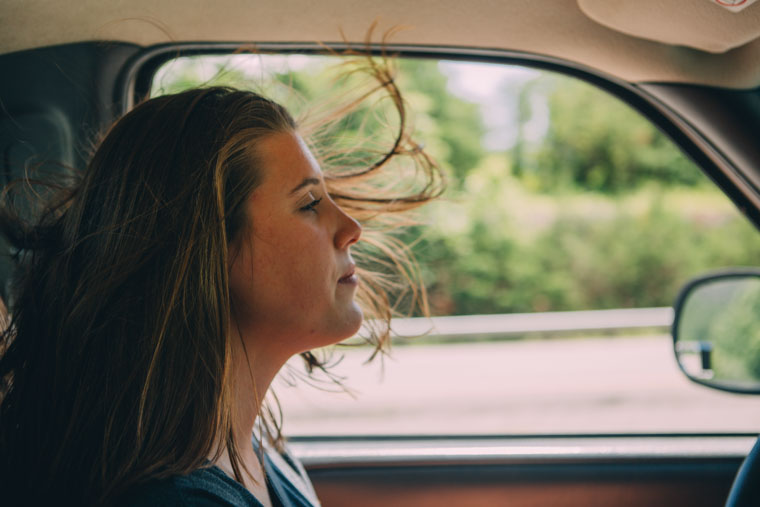 2. Seek to Be a Non-Anxious Presence
One of the most common commands in the Bible is "Do not fear," yet many of us are waking up every day to countless fears and anxieties about the state of our life and the world. In this time, an incredible gift we can give to those around us is to seek to become a "non-anxious" presence in the midst of a great trial. While it feels like so much is unknown about the future, the truth is that this has always been the case—it was just easier to pretend it wasn't. In reality, we've always been 100% dependent on God for every day, every moment, and every breath, and that's still true today.
Becoming a non-anxious presence isn't about ignoring hard times or downplaying serious events. It's about understanding that the most important fact about our life is that the Creator of our existence is with us in the middle of everything.
He loves us unconditionally. He knows our pain and cares for us in the midst of it. And he's ultimately bigger than all of it, no matter how things play out. With that knowledge, we can bring a calm peace into our interactions and relationships instead of feeding the anxiety and fear that's ruling the day. Living in this way is truly taking Paul's exhortation in Philippians to heart: "Do not be anxious about anything, but in every situation, by prayer and petition, with thanksgiving, present your requests to God. And the peace of God, which transcends all understanding, will guard your hearts and your minds in Christ Jesus." (Phil. 4:6-7)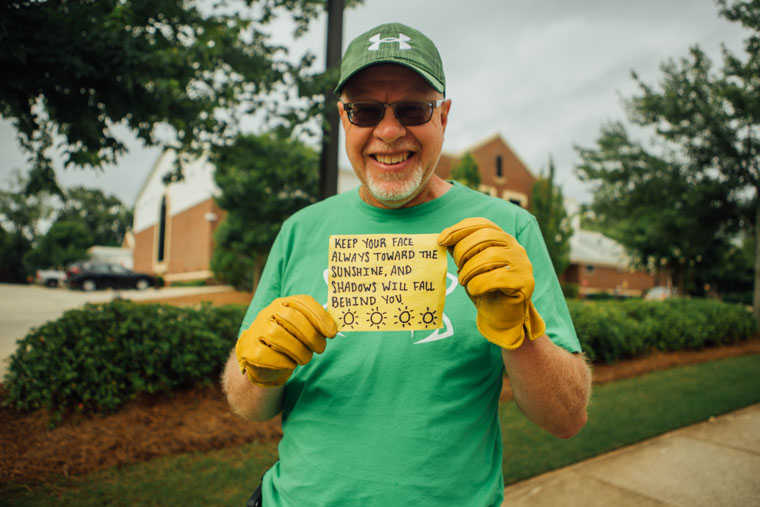 3. Use Your Time to Help Friends & Neighbors
A couple of weeks ago, Jamie Tworkowski, founder of advocacy group To Write Love on Her Arms, sent out a tweet that went viral for a good reason.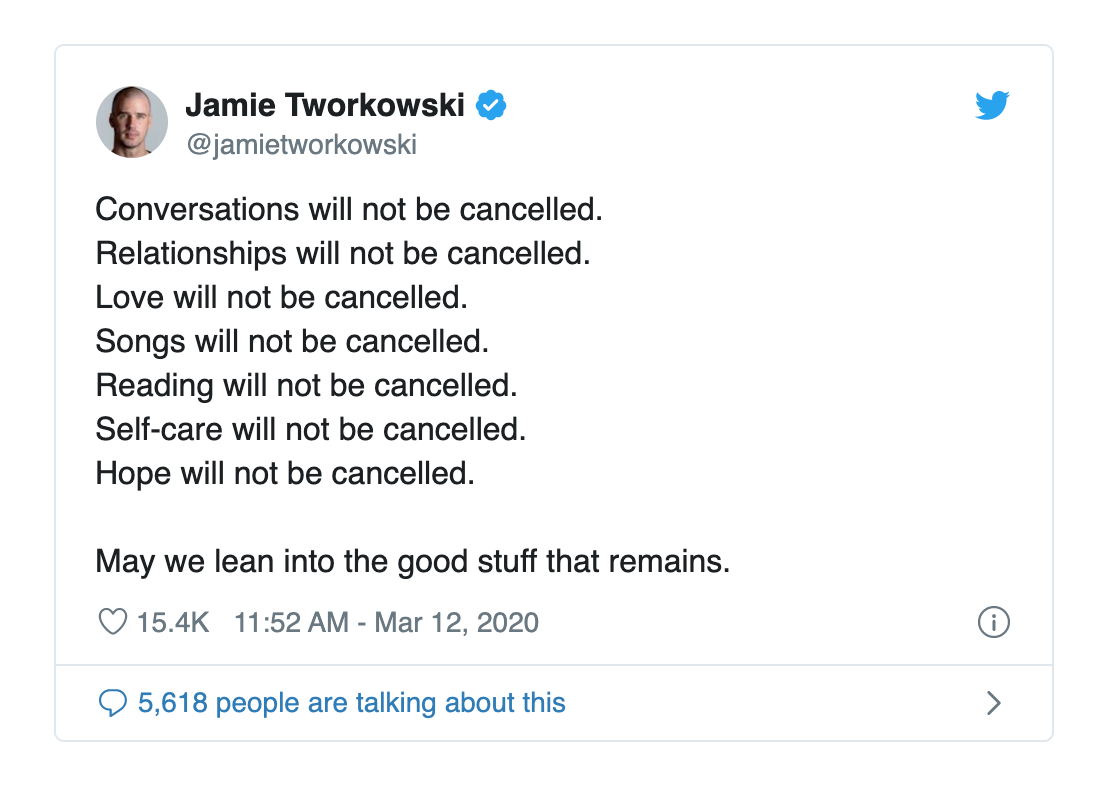 Right now it feels like almost everything has been canceled. Life-giving things like church gatherings, small groups, parties, concerts, and sporting events, and less-fun-things like commutes, traffic, and tests. The end result of all of it is we now have more time than ever to love and serve others. We just need to figure out how.
Since we aren't supposed to stray too far from home, and we need to stay a good distance away from each other, we recommend brainstorming ways to help friends and neighbors that don't require personal contact. Here are a few ideas to get you started:
- Offer to buy and drop-off groceries or necessary household items for people who are more "at-risk" if they contract the virus — people over 60, pregnant women, and those with underlying health conditions.
- Offer to mow your neighbor's lawn, weed their garden, or take out the garbage. Taking care of everyday tasks can go a long way toward making people feel loved when they are having to think through more pressing things, like making sure they enough groceries, toilet paper, or soap.
- Buy groceries to donate to your local food bank! In this season of "preparing for the worst," many food banks are in dire need of perishable goods and household items to give to families who don't have the luxury of stocking up or even the means to meet basic needs.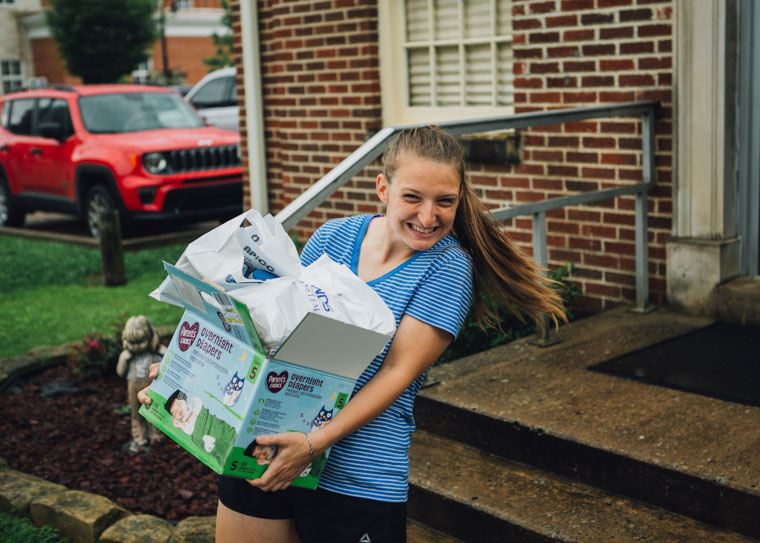 4. Give to Good Causes
If money is not tight for you at the moment, one of the best ways to help people all over your city, the country, or around the world, is to donate to good causes. With a potential recession on the horizon, non-profit organizations everywhere are preparing for the worst, because history has told us that times of crisis are not when people think to give—but they are often the most important. At EM, we think an integral part of "living your mission" in the world is living it out with your finances and giving to help those in need. Wherever your heart prompts you to be generous—whether that's to your neighbor, a friend who's lost their job, or a non-profit you believe in—do it! Jesus said, "Where your treasure is, there your heart will be also." If you want your heart to be with the least of these (or at least nor solely focused on yourself), the best way is to invest some of the resources God has given you in worthwhile causes, especially in trying times.
While EM isn't the only worthwhile nonprofit out there, here are 3 ways to give right now if you feel compelled to help:
- Donate to RISING Education Scholarships for young people in Haiti
- Donate to directly support EM Community Partners around the U.S. and across the globe who are hurting financially due to not hosting mission trip volunteers this summer
- Donate toward the fundraising campaigns for 1-9 month IMMERSION volunteers in 2020 and 2021, whose abilities to fundraise have been severely limited!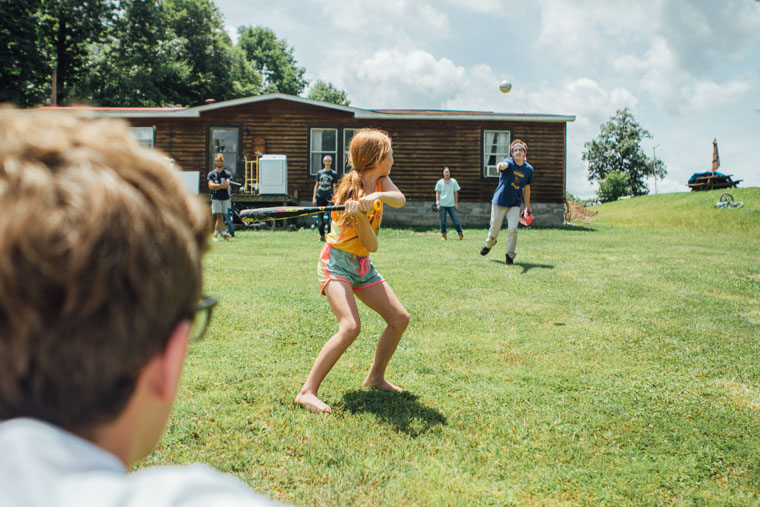 ​
5. Don't give up on the future!
As impossible as it feels right now, this is just a season. We don't exactly know when things will start looking up, but we know that they will. With that in mind, take this time to plan for the great things you'll get to be a part of when you're once again able to leave home, see friends, travel, and experience everything good our world has to offer.
If you can't quite get there mentally in this moment, here are a few ways to practice living into the hope of a future reality in the hopefully not-so-distant future:
- Support local restaurants and businesses — Do you love your local Thai food restaurant or taco truck? Is your corner coffee shop a place you'd like to visit with friends in the future? Then help them survive this crisis with your delivery, take out, or (somewhat different) dine-in business! If they're still closed, buy a gift card online to use later. You may love sitting in your favorite booth or the ambiance of the dining room more than you love the food or beverage, but supporting these small businesses in any way helps keep them alive for a future where dinner out with a large group of family or casual coffee with a group of friends is once again on the table. (Pun very much intended.)
- Plant flowers! (literally and metaphorically) — While we're all at home, it's tempting to let the yard or housework go by the wayside. We may rationalize that no one's going to see it anyway, so why bother. But what if you took the opposite approach? What if, instead, you spent this time at home making your home and yard the beautiful, warm, inviting space you've always hoped it could be? That way, your home, apartment, backyard, or front porch will be a space that fosters community and belonging when we're able to be social again.
- Don't stop making plans for the future — It's true. It feels like everything has been canceled. But we must remember that the future is unwritten! It's been said, "There's no relief quite like canceled plans." But the truth is that life-giving experiences do just that, they give us LIFE. Declining to make any future plans may take away the anxiety of the unknown, but if we're practicing becoming a non-anxious presence (see #2 above!), we can live into the hope of a future reality and hold it with open hands. If circumstances eventually dictate that things need to be canceled or changed—come what may. But until then, there is a glorious future where the exciting things hope to do (including that 2021 mission trip) can still take place, and we can still grow, learn, love, and experience beauty together in ways we've hoped.
—
Hopefully, these ideas are just the tip of the iceberg when it comes to how you might love and serve others like Jesus in the midst of your current reality. At EM, we believe we all have a God-given mission in this world, and right now we get to explore what "living our mission" looks like in new and exciting ways. As the world seemingly turns inward, we hope you turn outward and find the ways that the Kingdom of God is breaking in and shining a light in dark times.