Mwen pa kompran.
I don't understand.
"Ou vle jwe avec mwen?" I whispered in my American accent to the sweet little girl across from me. Like the rest of the schoolgirls, she was dressed in a yellow gingham button down with a grey pleated skirt, but her smile and eyes sparkled so brightly they caught my attention. They spoke so softly as if to say, "Notice me. Play with me." I walked towards the little girl and in a familiar gesture, I laid both of my hands palm up in front of me. She grabbed them from beneath and began counting, "en, deu, twa, kat." Simultaneously, we began playing our favorite hand clapping game. Challenging each other to go faster, we kept shouting, "vet vet vet!!" I was so focused on keeping my speed and not messing up that I did not even notice that another sweet little girl named Etienne was clinging to my right side.
In one swift motion, Etienne grabbed my face and pulled my ear close to her mouth. In her soft, sweet voice, she said, "you are my sister." She kissed my cheek and then scurried away. Her words, while simple, were profound enough to stop me in my tracks.
It is so easy to look at one another and see each other as different. I am so guilty of finding the smallest things that separate us and overlooking the big thing that makes us the same.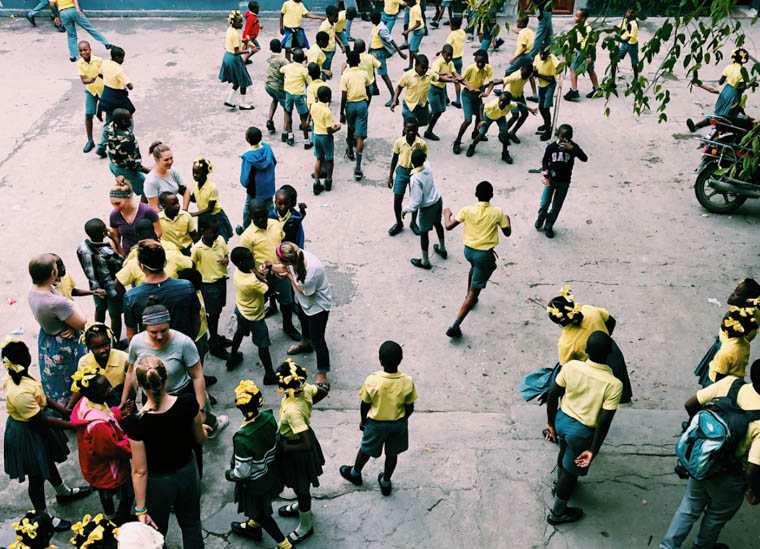 One evening during worship, Dave (from the local EM Haiti staff) sat with us and reminded us that we are all brothers and sisters in Christ. Whether or not the people we encounter are believers, God created them just as he created us. Back home, it was so easy to forget and ignore that. Yet, in a community of believers that speak a language I only know a small bit of, that truth has become a reality.
In our first Haitian Creole lesson, Dave taught us the phrase, "Mwen pa kompran." It translates to, "I don't understand." I find myself using that phrase frequently, both in conversation and thought. In conversation, I find myself not always understanding what people are trying to say and vice versa. The language barrier is one that I am working diligently at overcoming. My knowledge of Creole is so small, but it's growing.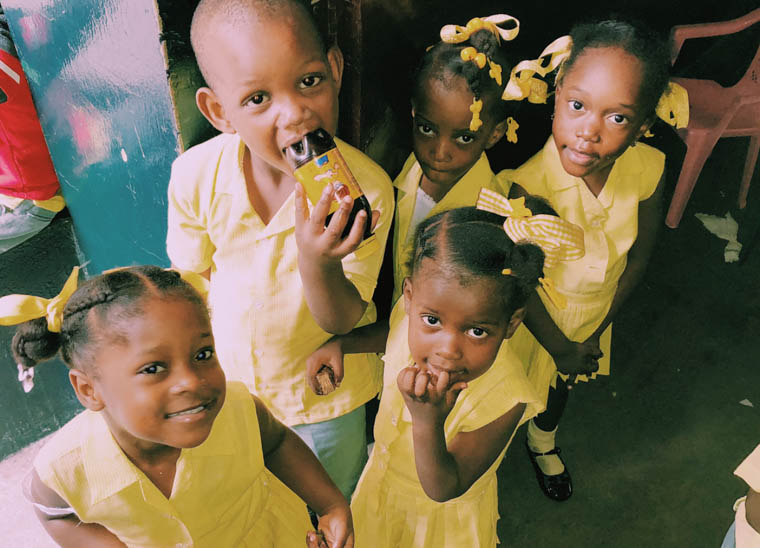 In thought, I frequently find myself at a lack of understanding about this world that we live in. Mwen pa kompran how or why God created everything so vastly diverse and so universally similar. So much is different in Haiti, yet so much is the same. Everyone experiences emotions, the longing to be accepted, the need for fellowship and the peace of solitude. People run, people shower, and people smile. We are the same; we are different.
And while I do not understand it at all, I am learning that God did not create us to understand why we were created the way that we were. He created us to serve and love Him. He fills our lives up so that we can fill the lives of others up. We will never understand. And we must be okay with that.
—
Check out 6-Month Caribbean IMMERSION!