Since arriving in Haiti, my greatest aspiration has been to find God more and more—to discover Him in new ways and unveil new truths of who He is to me and to the people I do life with here.
I have had the opportunity to spend almost every weekday working at a school here in Cap-Haitien, Haiti (College Modèle). This school offers English classes to students, starting in just first and second grade. Each morning when I walk through the gates with my teammates, we are met by a sea of girls in yellow uniform dresses and boys in yellow dress shirts with grey slacks. What seems like thousands of hands stick out to touch our "blanc" (white) skin. They reach high on their tippy toes to kiss our cheeks as a way of saying welcome ("Bienvenue!").
Last week, as I walked through those gates, I was greeted by my sweet friend Alvine who pushed through the sea of kids and teammates to jump into my arms in the biggest embrace. I felt my heart exploding for this sweet little first-grade boy that has quickly become a dear friend. In that moment, it was like everything else stood still as my world collided with Alvine's. I realized in that moment that I want to be like Alvine—running into the arms of my Jesus, my best friend.
I wonder what it would look like if that was how we treated our pursuit of God.
Pushing through the distractions and the chaos, running into His arms in reckless abandon. As I had said before, I want to find Him here in Haiti. I want to find Him wherever I go. But what I had not considered is that I don't need to wait for Him to show up. He is already here with me. Just as He is with you. There is no need to wait for His presence to enter the room. His presence is already in the room because He is with you always.
Be strong and courageous. Do not be afraid or terrified because of them, for the LORD your God goes with you; He will never leave you nor forsake you.
- Deuteronomy 31:6
The Lord calls us to seek Him first.
- Matthew 6:33
In seeking Him here in Haiti, I have found Him in some unexpected places: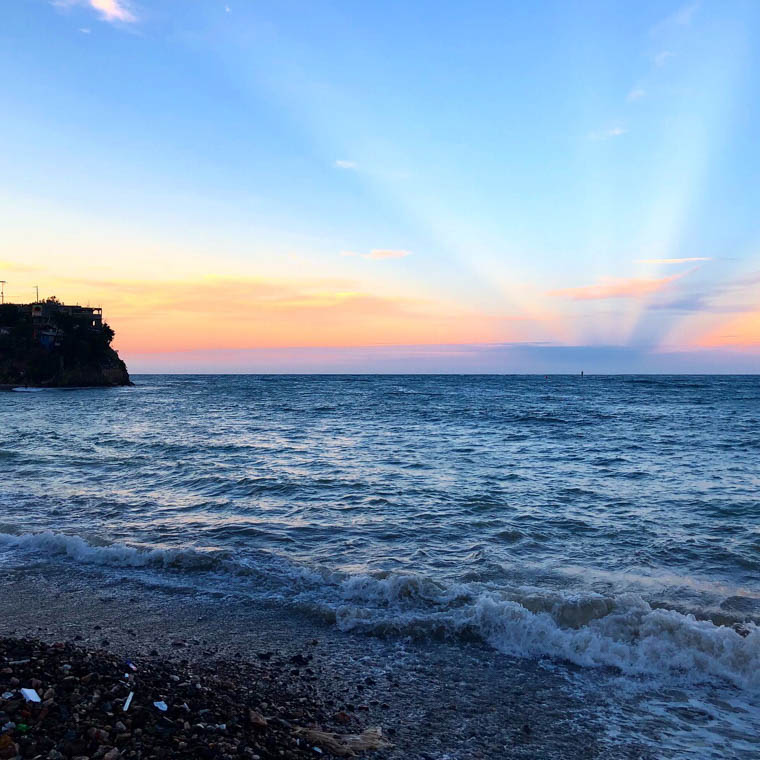 I have found Him in the ocean waves and the colorful sunsets.
I have found Him in the kitchen-connecting with our host mom through laughter and goofy dances when it may be too difficult to communicate with words.
I have found Him in the sweet smiles (and pretty killer selfies) of the kids at school-welcoming us into their lives without hesitation.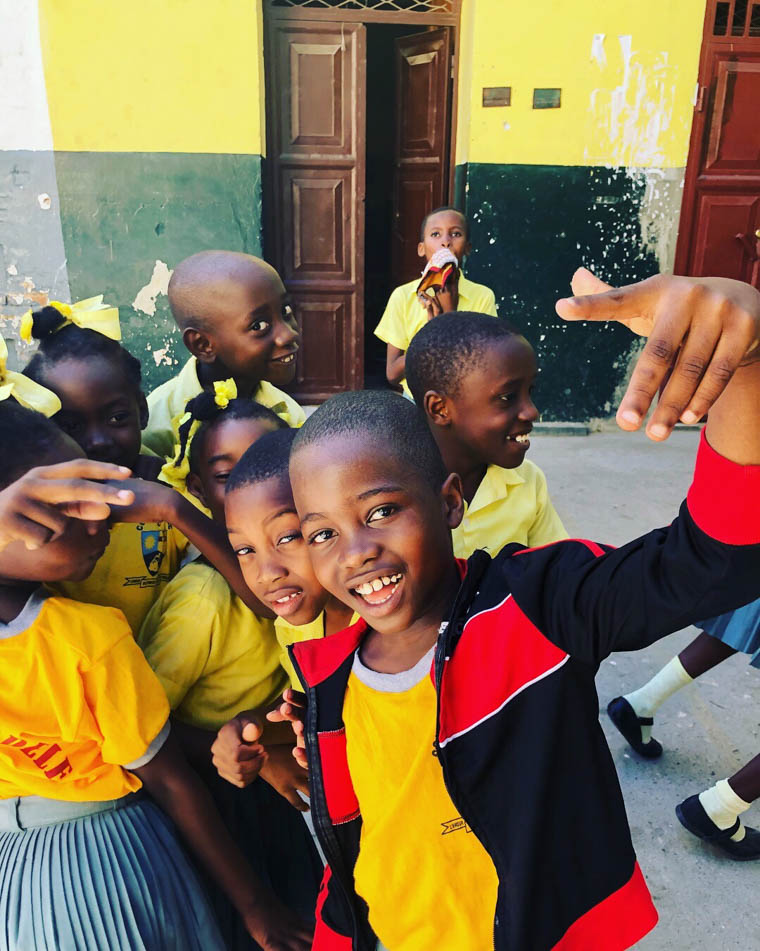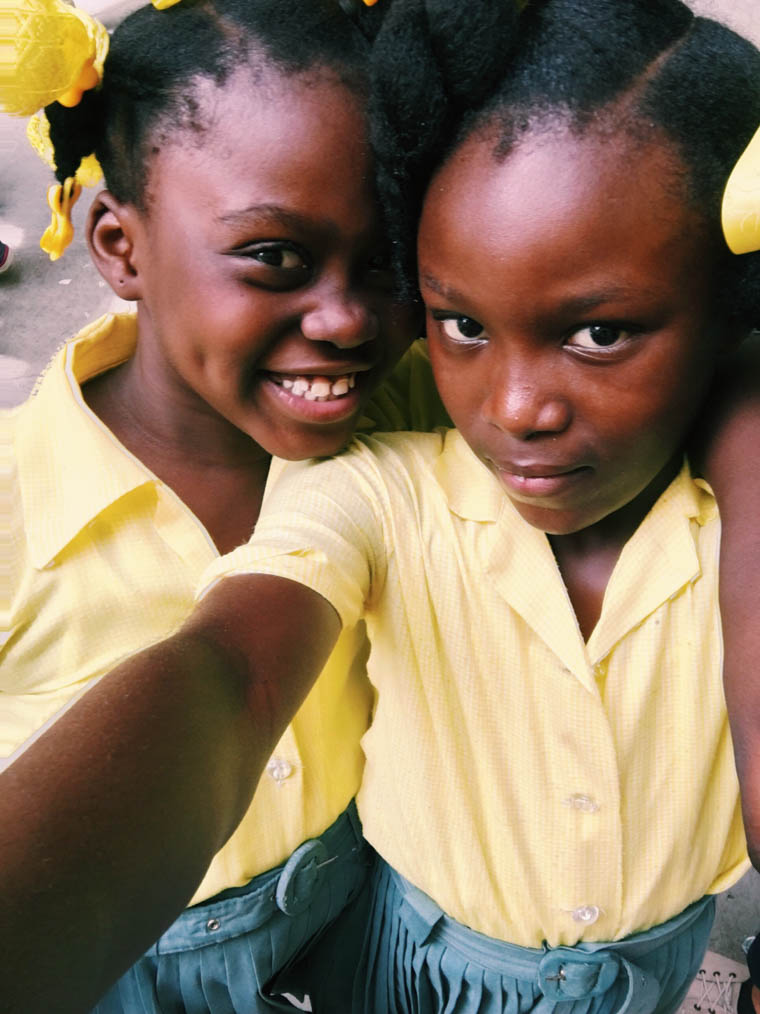 I have found Him in my quiet afternoon naps-often when our house is without electricity.
I have found Him in my teammates that constantly encourage and challenge me to go to God first in my struggles and with thanksgiving. I have found Him in the 17-minute walk to school each morning that includes a lot of "Bonjou's" (good morning) to our neighbors and moto drivers we pass along the way.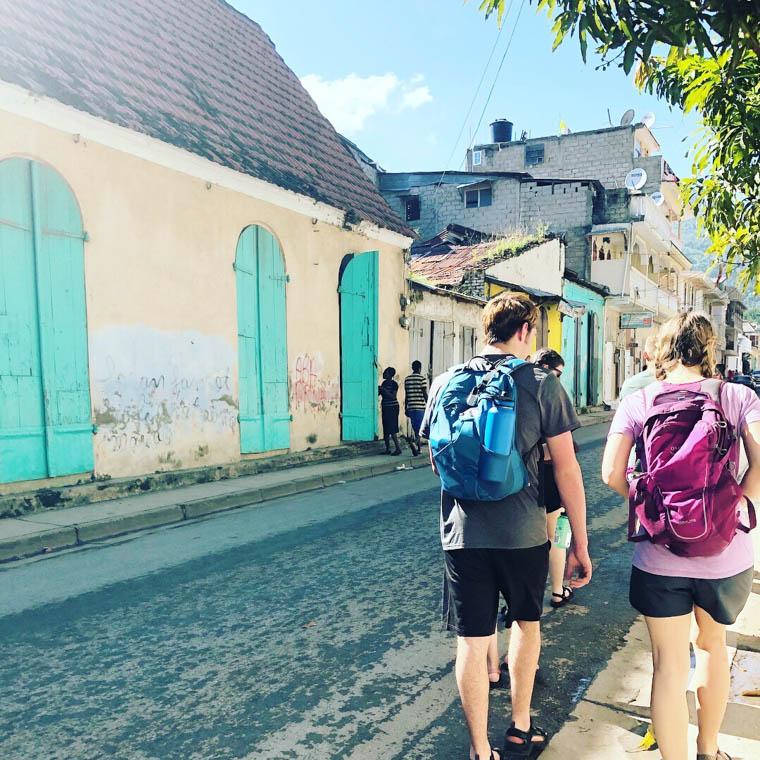 I have found Him in the many plates of rice and beans and spaghetti with ketchup that have kept us all going when we are running on empty. I have found Him in the early morning hours spent in His word on the roof of our house among the trees (safely in my bug net of course).
It is in those early morning talks with God that I have found my happy place. In the pursuit of finding God, I found happiness. To find your joy among struggle is hard, to find your joy in suffering is hard. But to find God in your life is easy. And it is when you find Him that you experience the fullness of joy.
You make known to me the path of life; You fill me with joy in your presence, with eternal pleasures at your right hand.
- Psalm 16:11
With only one week left in Haiti, I can say with assured confidence that my God is everywhere. He is here in Haiti. He is in the people—the neighbors and the moto drivers. He is in Alvine. He is in the food. He is in the natural beauty all around us.
Where is He in your life?
Have you stopped to find God in unexpected places? Have you been pursuing Him with reckless abandon—with eyes to see beyond the hard stuff or beyond just the surface level? Have you found your joy in Him? Or is your happiness in temporary things that will fade away? (Matthew 6:19-21)
We fix our eyes not on what is seen, but on what is unseen since what is seen is temporary, but what is unseen is eternal.
- 2 Corinthians 4:18
—