If you've been following the ongoing updates about the coronavirus in the U.S., you may have heard something about the Navajo Nation. The Navajo people live on the largest Native American reservation in the U.S., spanning large portions of Arizona, New Mexico, and Utah, and they are currently battling one of the worst coronavirus outbreaks in the country.
For over 10 years, EM mission trip volunteers have traveled to Black Mesa, Arizona, and To'Koi or Twin Pines, New Mexico, to come alongside Navajo churches and communities to encourage local leaders, put on Kids Clubs for Navajo youth, and help with home and church building projects. But this summer, COVID-19 changed all of our plans. All summer mission trips were canceled, while the virus has hit the Navajo community especially hard.
While reports are looking up with regards to the Nation containing the spread of the virus, there are many risk factors that make the spread much easier, including the fact that over 30% of Navajo families don't have access to electricity or running water and the entire region only has 13 grocery stores for over 173,000 people. These issues have always existed for the Diné people, but like lower-income communities across the country, those living in multi-generational homes without the privilege of being able to quarantine alone or stay distant from people in at-risk health categories have been hit much harder by COVID-19.
In the middle of all of this, our incredible local community partners need your help. In a typical summer, they are propped up and encouraged by mission trip teams, not just emotionally, but also financially. Mission trip costs include financial support for host churches, and teams who come to serve often give above and beyond to help as well. These are our friends and neighbors, our brothers and sisters in Christ. We invite you to pray with us for their health and ministry in the middle of this unexpected crisis and also to contribute financially if you're able.
If you would like to help, you can donate in 2 different ways:
1. Donate to the official Navajo Nation Covid-19 Relief Fund to address immediate medical and community needs for the entire Navajo Nation.
2. Donate to EM's Navajo Community Partners through our General Donation form by selecting the church/partner you wish to support from the "Designated for" drop-down. These donations will go directly to our partners to help their communities and ministries in the ways that are most helpful.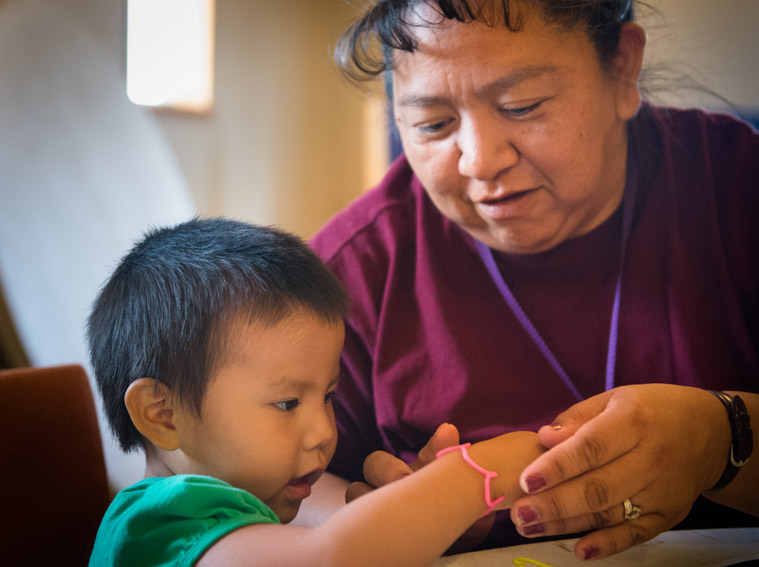 As the world seemingly turns inward with all of the issues and setbacks we're facing, we hope to continue to work together to look outward and find ways to love and support our neighbors, especially those in often over-looked places like indigenous communities around the country. Thank you for your support!