One of the most rewarding parts of taking your team on a short-term mission trip to an urban community is the hands-on, relational ministry you'll be part of together. Often, the ministry activities are similar to ones you can find in your own hometown — volunteering in Boys & Girls Clubs, serving meals at a soup kitchen, visiting the elderly in nursing homes, cleaning up local parks, planting community gardens, leading VBS, painting over graffiti to restore a sense of pride in the neighborhood, or restocking a food pantry.
Your team will be challenged to see real needs first-hand and learn the stories of local heroes who are already making a difference in their community. We hope the trip will inspire your team to go back to your hometown and continue to find meaningful ways to serve. Urban mission trips can be a launchpad to helping you "live your mission" all year round, not just for a week during the summer, which is ultimately our goal at Experience Mission!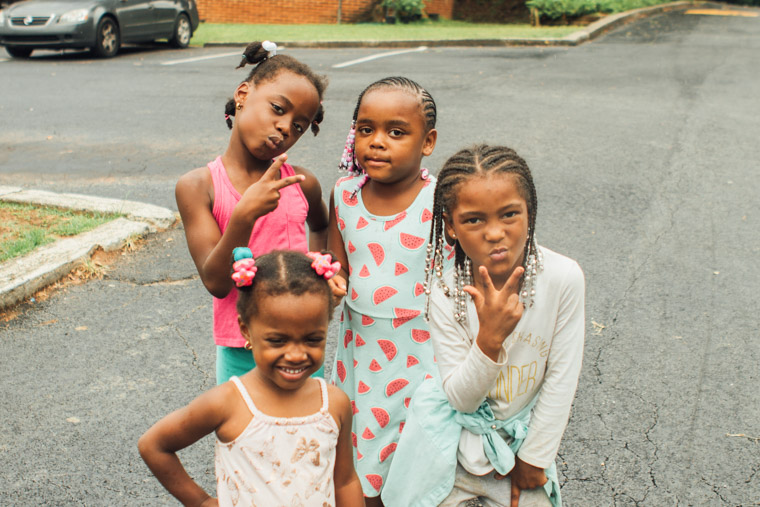 Atlanta, Georgia
This city is bursting with southern hospitality and charm but is also home to some tough inner-city neighborhoods with real challenges for local families. Atlanta is an incredibly diverse city and has a rich history surrounding the civil rights movement. It's the city where you can visit Martin Luther King, Jr.'s childhood home and his father's church next door. Experience Mission staff will schedule opportunities for your team to visit a civil rights museum as well as engage in conversations about current issues and events. It's a way to get your team thinking deeper about God's heart for racial reconciliation and equality for all people. This learning and service trip allows them to think about service and ministry from a more holistic perspective. Learn more about Atlanta Mission Trips!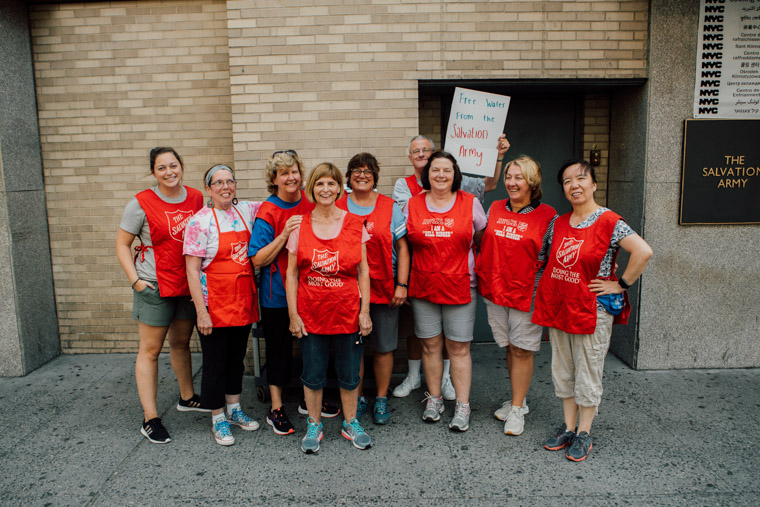 New York City
There is nowhere in the world like New York City! Your team will stay just a few subway stops away from Times Square and have the opportunity to serve with the local Salvation Army Corps (churches) in Harlem, Brooklyn, or Manhattan. You'll learn to walk and ride local transportation like a real New Yorker by the end of the week and have your eyes opened to the diverse needs and people within the city. Ministry opportunities range from serving at soup kitchens and food banks to leading VBS or sports programs with local kids and teens, passing out bottled water, and offering prayer to people on the street. This trip will stretch your team to connect with others who they may not normally meet. And, of course, it wouldn't be a trip to New York without a slice of pizza and a little time to explore the sights! Learn more about New York City Mission Trips.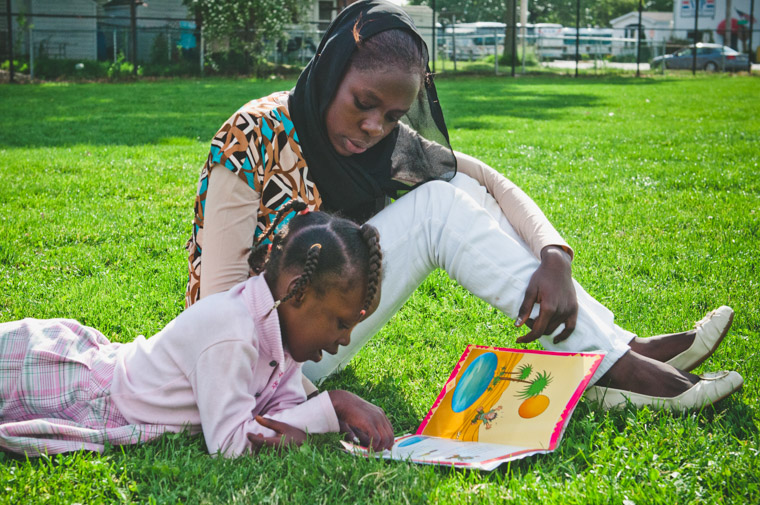 Portland, Maine
As you serve alongside EM's ministry partners at The Root Cellar or with local churches in the city, your team will gain a deeper understanding of the challenges facing immigrant and refugee families. Many families come from African countries, seeking peace and asylum in the U.S. but are often overwhelmed by language barriers and missing home. Your team will have the opportunity to ask the question, "Who is my neighbor?" and engage in conversations about the struggles that families face when they start a new life in a foreign place. You'll serve with kids programs throughout the week, helping local kids feel a sense of normalcy and joy as they play and learn together. This is a great opportunity to be the hands and feet of Jesus to people who come from different religious and cultural backgrounds, but who are eager to connect. Learn more about Portland, Maine Mission Trips!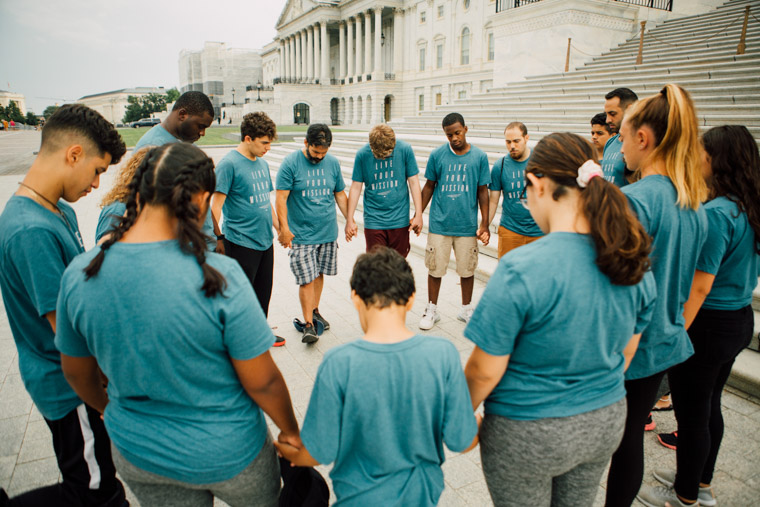 Washington D.C.
Although our nation's capital is often seen as a place of power and wealth, you'll quickly notice the needs present in the city. Challenge your team to see how poverty can come in many forms as you serve together. You'll not only spend time volunteering with local non-profits, but you'll also set aside time to visit the Capitol building and spend time in prayer on the National Mall at a 24-hour, year-round prayer site. This trip gives you the opportunity to talk with your students about current issues and help them look at the world through the lens of their growing faith. Learn more about Washington, D.C. Mission Trips!
—
Interested in exploring an Urban Mission Trip? We'd love to talk with you more and find some dates that will work well for your team. Start by filling out an interest form and then a member of the EM support team will reach out to you to begin the conversation.