100% Funded
Still Needs $0
(of $5200)
My Story
There are a few things that I have always loved doing: sharing my story, listening to the story of others, and enjoying the world that God has created. On every road trip as a child, my face was glued to the window watching the scenery constantly change. To me, that was as good as the trip itself.

I am currently a Sophomore at Ball State University. I plan on getting my Bachelor's Degree double majoring in Psychology and Religious Studies and minoring in Computer Science. After graduation, I plan on going to seminary for Biblical Counseling and Church Ministry.

For a long time now, I have felt like God was calling me to share my story with anyone who would listen, while also listening to theirs. It was more than just the people around me, though. I felt like God was telling me to travel to places all across the globe to hear the stories and get the chance to tell mine.

With this one-month trip to the Holy Land, I will be able to experience the true beauty of the land where Jesus walked while also making long lasting relationships with the people who call that land their home. Most importantly, I will be able to listen to the stories of the people there while also sharing my story, which I think will be a key step to not only help me grow as a Christian, but also help others see the importance of a loving, lasting relationship with the Lord.
Updates
2/14/2019 4:18:02 PM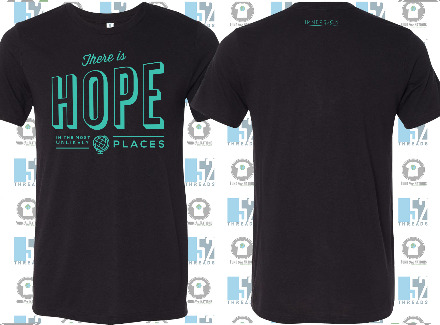 I'm fundraising with T-Shirts!! I chose this design because I really do believe that we can find hope in the most unlikely places! They are $15 for a shirt and $2 more for XXL. I will be taking pre-orders from now until March 6th so if you are interested please let me know by emailing me at tkelly@bsu.edu or by messaging me on my Facebook page! Thank you!!
2/14/2019 4:15:26 PM
Hey everyone! I will be posting most of my updates on my Facebook Page "Travis' Holy Land Trip." You can visit that by going to facebook.com/traviskellyholyland and message me if you have any questions! Thank you and God Bless!
Donors