Way to go! Your mission trip is complete! Hopefully, you and your team faced new experiences, discovered new depths to your faith, and made a small but lasting impact on the community where you served. And while the trip may be over, the good news is that your opportunities to grow and serve others are just beginning.
The following are some great next steps to help ensure your team gets the most out of their mission trip experience as you return to the routines of normal life.
1. Follow up with your supporters
It likely took a team of supporters back home—through fundraising and prayerful support—to send you and your group to serve on your mission trip. Now, it's time to take a minute to say thank you! This can be as simple as an email, a handwritten note, or social media post with a few highlights from the week; whatever you do will go a long way in making sure that those who supported you through prayer and financial gifts are recognized for their role in making your trip a reality.
If your church or organization as a whole was supportive, this could be a great opportunity to share something meaningful about your trip during a church service or special post-trip sharing night. Which leads to the next point…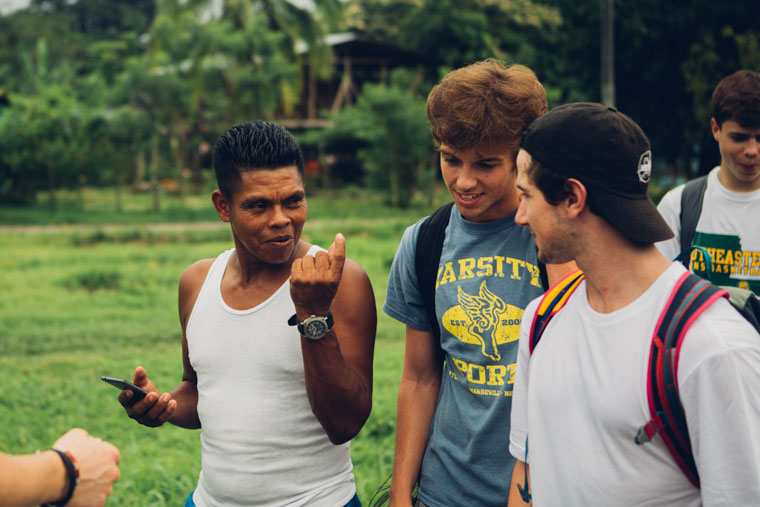 2. Share your stories
Processing stories from the week allows you the time to adequately debrief and consider what the experience means to you and your team, both now and in the future. Sharing stories with others also spreads the joy of serving to those who weren't able to go by detailing how your team and the community were both changed and uplifted by your experience serving.
This can take place in a variety of settings, like during a post-trip debrief, on social media, with family members, or even in front of a larger group like a church service.
Not sure what to share? We recommend picking a theme or question to consider as a team and encouraging your whole team to write down and share their thoughts and answers. Here are a few questions that might help you get started:
Which single relationship had the biggest impact on you throughout the week?
What word, phrase, or new thought you have taken away from the trip?
Which scripture verse was especially impactful for you throughout the week and why?
How was your relationship with God changed or strengthened during your mission trip?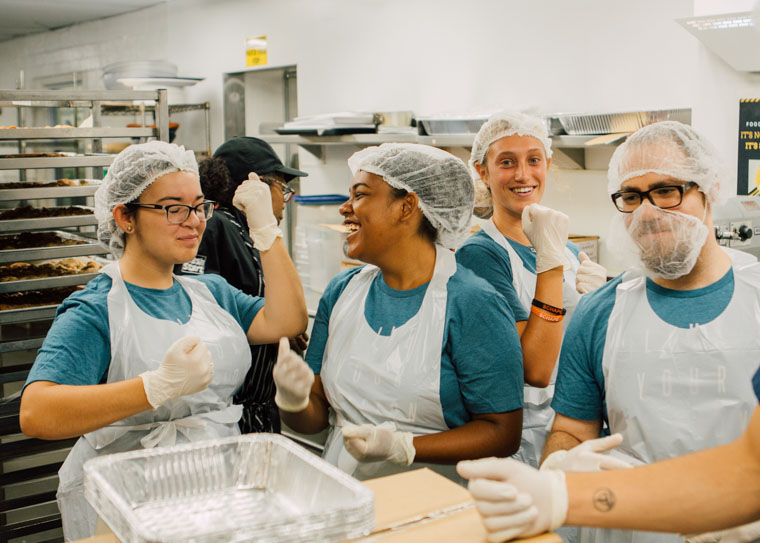 3. Continue serving!
You're on a roll! Don't stop serving just because the trip is over! At EM, we like to incorporate the phrase "Live Your Mission" into just about everything we do, and the reason is simple:
We believe "our mission" isn't confined to one week in another place. It's something we live, day in and day out.
A mission trip is great practice, but living our mission means carrying our experiences home with us and serving others within our local community as well. Need a few ideas? Check out our 3 Ways to Continue Serving After a Mission Trip.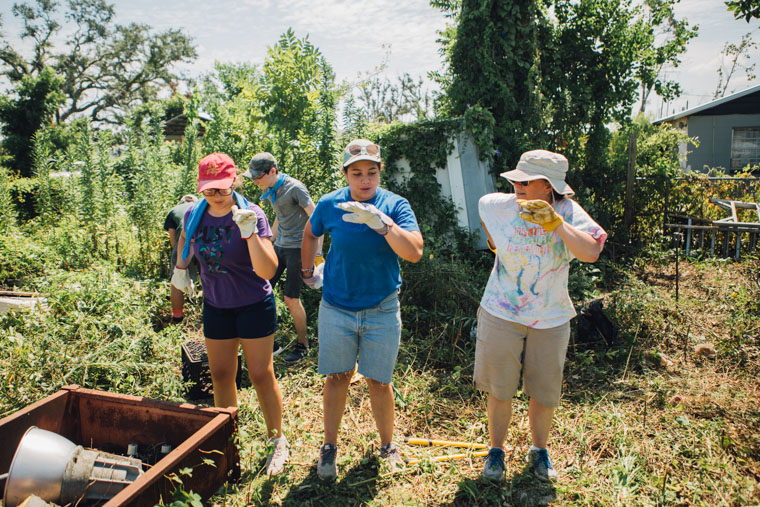 4. Start planning your next mission trip
Now is a great time to figure out the dates and location for next year's trip. No doubt, your team came back from their mission trip excited to continue serving. They have stories to share with family and friends, a new sense of purpose, and it's likely people are already getting excited for next year's mission trip opportunity—both those who went this year and everyone who wished they did! Knowing next year's trip is already on the horizon will help spur on your group's excitement for missions and serving others all year long.
As you consider potential mission trip dates and locations, we highly encourage returning to the same community! It is such an incredible experience to continue relationships started over the course of a week and reconnect each time you return, deepening those bonds. Volunteers who return to the same communities year after year truly feel a connection to people who have become more than just faces in photographs—they are brothers and sisters in Christ who love and care for each other.
If you're looking for a change of pace, EM connects mission teams to a variety of international mission trips, in communities like Jamaica, Belize, Cuba, Costa Rica, South Africa, and more. If you're hoping to stay a little closer to home next year, explore all of EM's domestic mission trip opportunities in rural, urban, and disaster relief communities all over the U.S.