This post was initially put together back in March, before we all understood the full reality of Covid-19. However, we are still optimistic that mission trips will be able to resume by Spring 2021, and we are currently working on our on-the-ground plans for working through whatever limitations or guidelines are currently in place at that time. We hope you still consider a spring mission trip and start exploring your plans now!
—
Whether you're a college administrator, youth pastor, or simply a parent looking to engage your family and friends in something meaningful, spring break mission trips might be just the right fit for your group. At Experience Mission, we think spring break is the perfect time to unplug from academics and commit to learning to love and serve others like Jesus.
Why go on a Spring Break Mission Trip?
Spring break mission trips are a meaningful way to unplug from the day-to-day grind of school, work, and life. While it may seem counterintuitive to use your vacation for service, we've found a week of putting others first, and refocusing your faith can be exactly what you need to finish the semester well. So, whether you're planning your campus Alternative Spring Break or putting together a team of middle school or high school students, we've compiled a list of the best spring break locations for everyone.
How many people can go on Spring Break Trips?
For Experience Mission trips, most locations require a minimum of 6-10 people and a maximum of 50-60 people. Interested in bringing a group of 60-100? Contact us for special arrangements.
Where can I go on a Spring Break Mission Trip?
Choosing a location for spring break can depend on a few factors including budget, group size, and preferred distance from home. Check out our guide to choosing a location for a mission trip, or browse our best suggestions for 2021 mission trip locations below.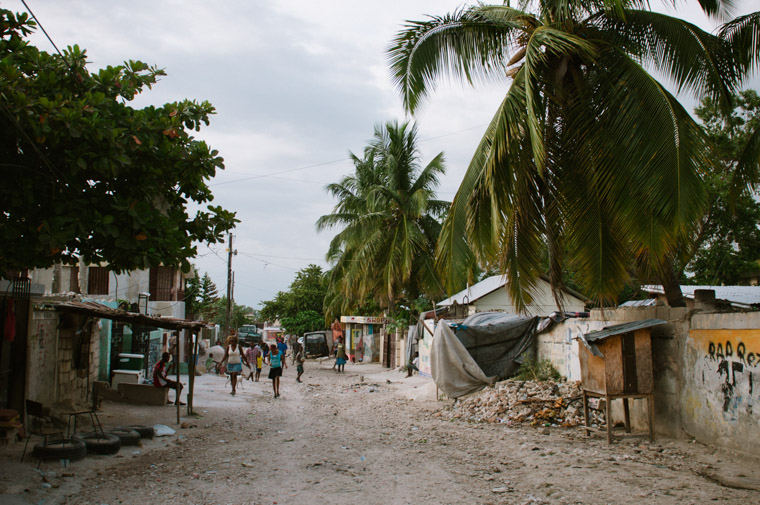 Caribbean Spring Break Mission Trips
Serve in one of the poorest countries in the world and partner with local ministries for lasting change. Haiti Spring Break trips will focus on a variety of meaningful service opportunities including building projects, relational ministry, and children's ministry.
Groups traveling to Haiti will also have the opportunity to partner with RISING, Experience Mission's education empowerment program. Bring your team to Haiti! Fill out an interest form to begin your adventure!
Beyond the beachside resorts and adventures in Montego Bay, up a winding road filled with potholes and wandering goats, sits a vibrant and thriving church community at Christian Fellowship Church. Partner with local leaders to invest in the community in meaningful ways to make a real impact. Teams will find themselves working on building projects to improve homes, roads, and, at times, even water systems, while also spending time with local youth and truly becoming a part of the church family. While this rural Jamaican mission trip is far from a beach vacation, mission teams will find themselves refreshed by the welcoming and genuine spirit found in the Jamaican people. Check out our 5 Reasons to serve in Jamaica.
To begin your Jamaican mission experience, fill out an Interest Form today!

Hurricane Relief Trips

In the fall of 2019, The Bahamas were slammed with the worst storm on record. Experience Mission was able to quickly get in touch with some personal connections on the island and offer assistance. Due to the level of destruction and initially complicated travel logistics, relief has been slow for families across the island. As electricity is restored across the islands and airports begin to reopen, families are filled with hope that help will come and normal life will be restored.
Interested in volunteering in the Bahamas? Fill out an Interest Form!
Since Hurricane Maria struck in 2017, spring break in Puerto Rico has meant something a little different for many people. While many resorts and businesses have bounced back from the devastating storm, families are still working hard each day to put their lives together. High school and college spring break groups can partner with local ministries as they work alongside local families to rebuild a small community known as La Hormiga Project.
Interested in learning more about this community? Fill out an Interest Form!

Service and Learning Trips
Go beyond news headlines and political debates. Immerse your student group in the local culture, struggles, and joy found at the U.S./Mexico border. Tour south Texas and develop meaningful relationships while partnering with local pastors who lead their congregation faithfully through daily hardships taking place in their community. Spring break groups in McCallen, TX often have the opportunity to serve asylum-seekers, immigrant and refugee communities, and put real faces and names to debates in our news-media and across the country.
Would you like to engage your student group in the conversation? Fill out an Interest Form to get started!
Go beyond history books and headlines and travel to Cuba. Get to know local churches who are growing and thriving. Serve alongside young churches and encourage local pastors as they seek to lead under the rule of an anti-religion, communist government. This trip will challenge what you know about "living your mission" and inspire your team to live boldly in their faith.
Interested in bringing a group to Cuba? Fill out an Interest Form to begin!

Rural Mission Trips

Wondering what Navajo mission trips are like? You'll get to work alongside this historically marginalized community as local leaders seek to empower their neighbors. Experience the rich culture of the Navajo people while learning their stories, complex history, and daily joys on "the Rez." Groups of middle school and older are invited to participate in home repair projects as they build relationships with local families and seek to gain new context and understanding of daily life for the Navajo people.
Fill out an Interest Form to begin your journey today!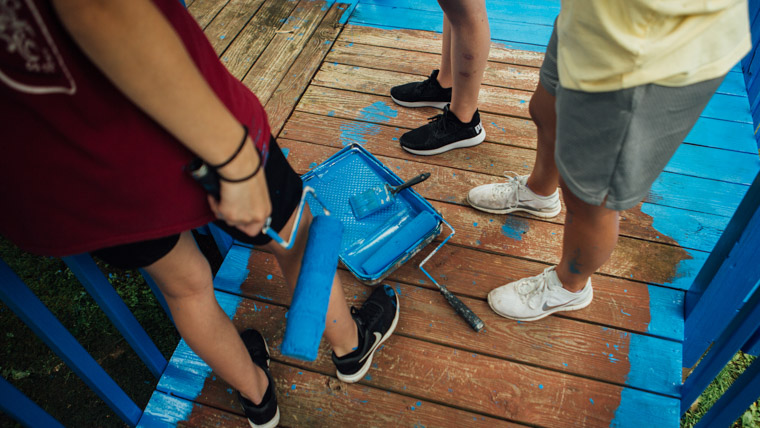 Custom Spring Break Mission Trips
At Experience Mission, we believe each group that serves with us is a partner in ministry! If you're interested in serving in one of our other Mission Trip Communities, contact us to arrange a custom spring mission trip experience (where available).
More Spring Break Mission Trip Resources:
How to Select a Partner Organization for a Mission Trip
3 Steps to Fundraising for a Mission Trip
How To Organize Transportation for Your Mission Trip