What a whirlwind these past two weeks have been. After celebrating our last night in Okahandja with a braai and the people we've grown closest to the past two weeks, I write to you in my bed at 12:30 am. I am trying to put together the words to describe my time here.
These past two weeks in Okahandja made me feel like I was back in high school again. Getting up at 6 a.m. and staying up until midnight -- the constant feeling of exhaustion. Traveling from school to school, nursing home to nursing home, and church to church. Most of our time was spent teaching life skill classes or giving morning devotions at various schools in the city.
This past week we spent the entire morning and afternoon partnering with pre-school teachers, helping them teach 2-7-year-olds how to pray, write, and count to 10 (with lots of singing and dancing in between). In our free time, my team and I enjoyed conquering mountains together and taking walks, having genuine conversations about life and faith. Playing card games around the fire or being goofballs around the dinner table, as a result of long exhausting days, have become the routine.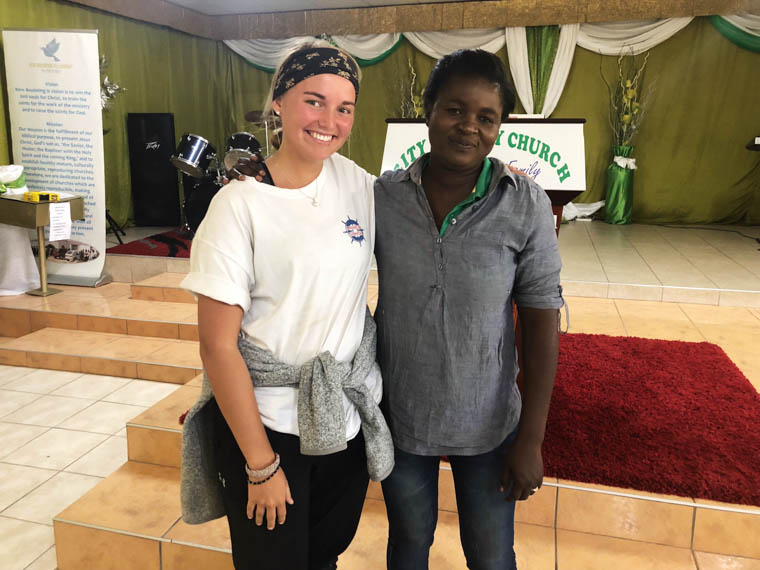 I have been humbled by the community leaders in this city because of their strength and faith in the Lord. They have taught me what it truly looks like to have genuine faith and trust that tomorrow will bring joy. I've never been in a position in my life where I had to completely and utterly surrender to the Lord to trust that He would provide my basic needs like water, food, electricity, and safety.
Here, every decision requires the Lord's guidance and that has driven me to be more dependent on Him. I praise God 10x over because of the host family He has placed me in. Oom Hardis and Tannie Joy are community church leaders here, the head of 24 churches all across Namibia. They have painted the most amazing picture of what it means to serve the Lord wholeheartedly, faithfully, and joyfully.
After long days of work, Hardis and Joy took care of my team just as they would take care of their own family - spiritually, physically, and emotionally. They have displayed their love and wisdom daily through their marriage, servitude, and love for others and the Lord. Hardis and Joy took us in as their own and treated us as their own.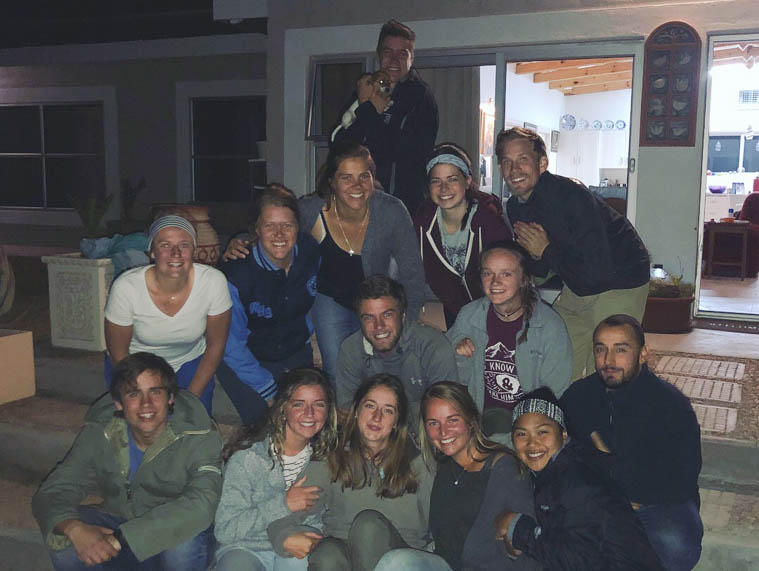 As my team begins our journey to our next place in Namibia, I feel as though I am leaving a piece of me behind. Right now I'm reading a book called The Hole in our Gospel written by the president of World Vision. Today I read a chapter that really hit the nail on the head and perfectly put these last two weeks into perspective.
In Luke chapter 4, Christ spoke his mission statement: "The spirit of the Lord is on me, because he has anointed me to preach the good news to the poor. He has sent me to proclaim freedom for the prisoners and recovery of sight for the blind, to release the oppressed, to proclaim the year of the Lord's favor."
The whole Christian gospel doesn't just call us to recite that Jesus is the Messiah.
The good news includes genuine compassion and action for the sick and sorrowful as well as a commitment to justice.
The prisoners and the oppressed and those who are slaves physically or spiritually - our gospel is calling us to them. If we forget this and deny Christ's mission statement... we are preaching our gospel with a hole in it.
The book also broke down Matthew 25 (after reading this section you could say I laid in bed and cried for 15 minutes). "The King will reply, 'Truly I tell you, whatever you did for one of the least of these brothers and sisters of mine, you did for me.' ‭‭Matthew‬ ‭25:40‬ ‭NIV‬‬
Those who were characterized by acts of love shown to "the least of these" were blessed by the Lord and welcomed into His Kingdom. Those who weren't, got turned away from the Kingdom of Heaven. If today's Christian society could actually grasp this, how many people would start walking the walk instead of just talking the talk?
Mother Theresa even said she saw "Christ in His most distressing disguise" in the faces of some of the poor whom she served. Does this not give life a whole new perspective? It did for me. And it has these past two weeks. Looking back, I see Christ in every pre-school student. In every teacher. In every nursing home resident. In every face walking these streets in Okahandja.
How can we claim Christ's name and expect a ticket into Heaven without fighting for those who can't fight for themselves? My heart has been changed with every morning that I wake up here in Namibia. I pray the Lord continues to fill my cup so that it overflows, even when I feel like my cup is empty.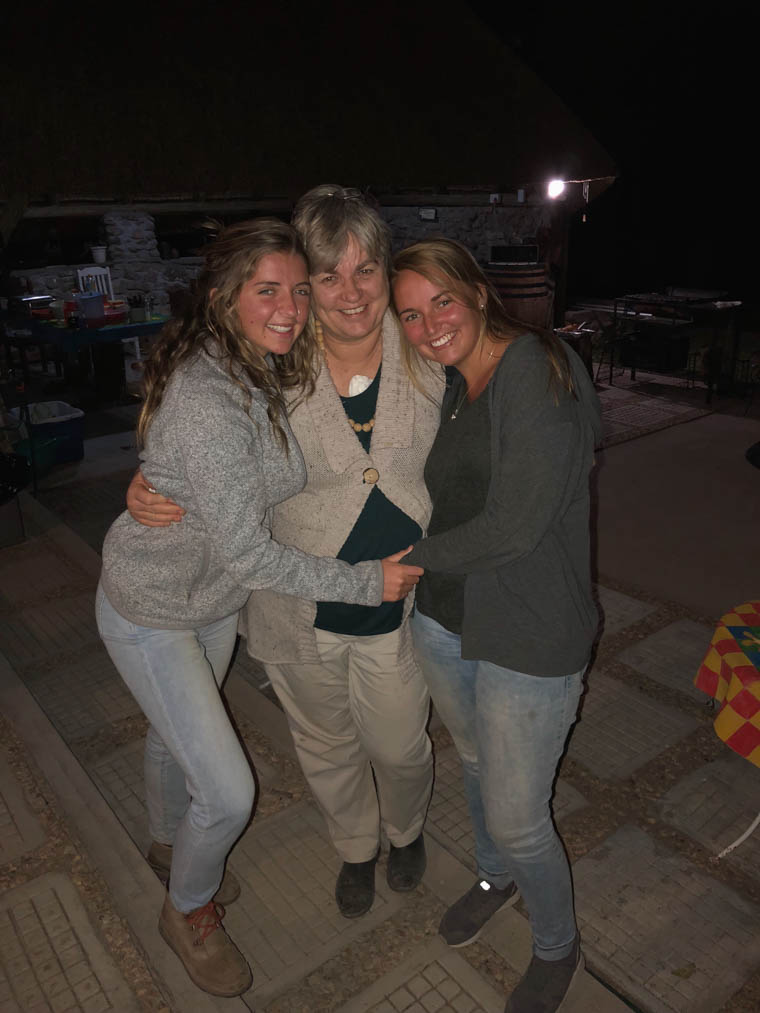 The Lord has been so prevalent and REAL in my life this past month. He's opening doors that I never thought I'd walk through and I'm realizing how big of a box I've been putting God in my entire life. Even in my weakest moments of exhaustion here, I know the Lord is only breaking down my muscles so that they will eventually grow to become stronger.
Our next journey in Namibia begins tomorrow, 30 kilometers from the coastal town of Walvis Bay in the Rooibunk region. We will be serving the Topnaar people in the desert for the entire month alongside two missionaries who brought the gospel to them a few years ago. We will camp under the stars every night and embrace not having a shower for 30 days. I can't wait. I'm excited about this next adventure but please keep my team in your prays, as I feel we are about to begin the most challenging part of this trip. Pray for God to show up in our weakest moments and to remind us of our strength.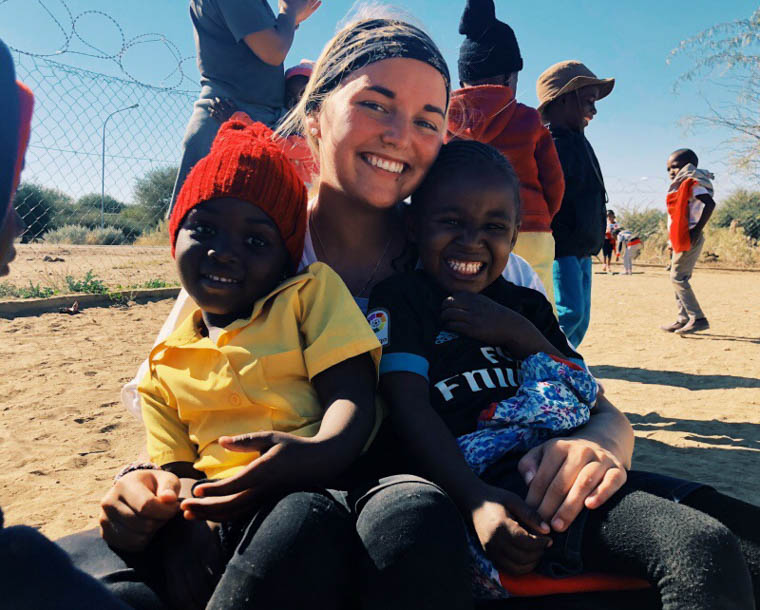 For it is when we are weak, He is strong.
________________
Learn more about the 3 Month Namibia IMMERSION!