The past two weeks have been life-changing. Everything I thought I knew about the world has been completely shot down and replaced with real vision and the beginning of an understanding of just how big the world truly is.
My team and I have spent the past 14 days living on a farm called Milanda, 130 kilometers from the town of Okahandja. We stayed with a man named Paulus, who is the pastor of a tiny church here for the neighboring farming communities. His wife, Maria, runs a preschool here on the farm. These two incredible people welcomed us into their home as their own, and quickly became very dear to us.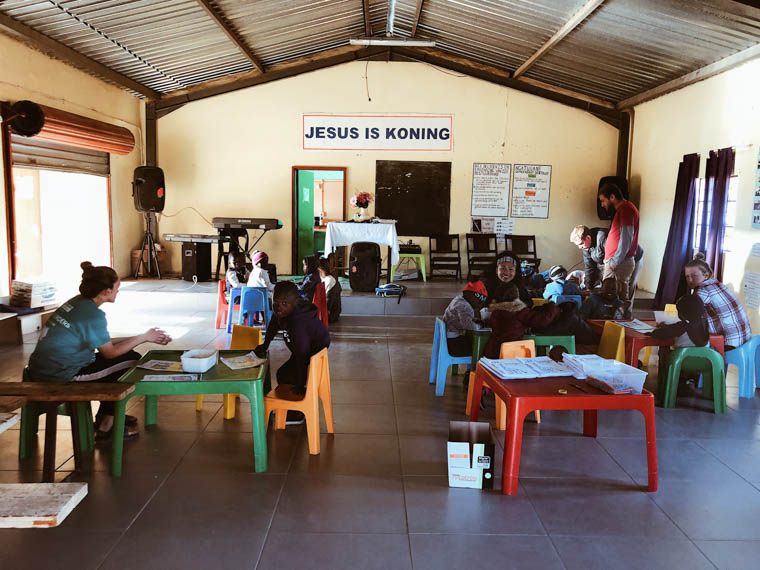 Each Sunday, Tati Paulus makes the hour and a half drive to Okahandja to pick up 27 preschoolers in his little blue van. They stay here during the week in the hostel while they attend school with Meme Maria. On Thursday afternoons, he takes them back home to spend the weekends with their parents, or whoever they may live with.
Today we had to squeeze each one of these precious children goodbye, as we will be moving to a different community in the morning.
Each day comes with a different agenda than the day before. One day we may pile into the car and drive an hour down the road to attend a service planned for us to speak at. Another day, we may visit five different communities right near Milanda, meeting people and sharing our stories with them. A few of our mornings and afternoons were even spent on a neighbor's game farm with hunters from different countries visiting Namibia just to hunt the African game.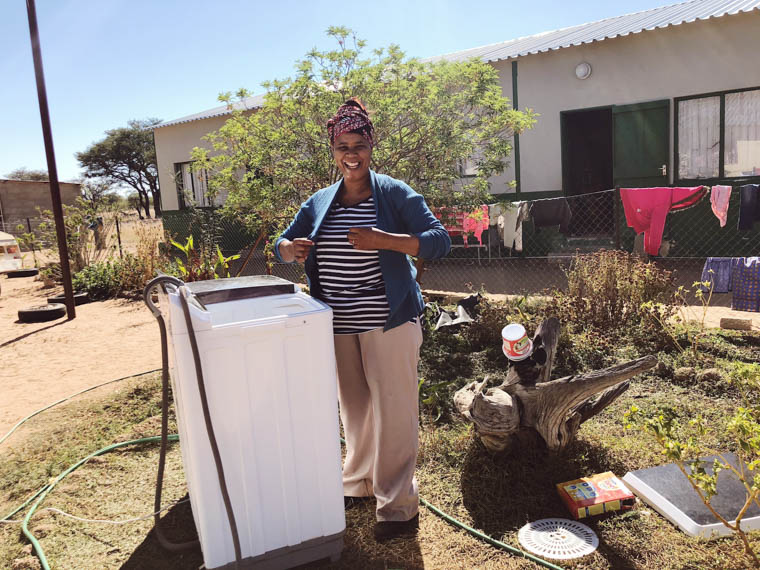 Whether we've been at home getting dog-piled by the kiddos or out and about sharing testimonies and meeting new friends, the time here has been indescribable.
It's funny that we come here with the expectation to impact people's lives. We did do that, but what I did not expect was to be impacted ten times over and humbled incredibly.
I never thought there would be a time in my life where I would be stunned to see myself in a mirror after so long of not having that "luxury". Or that there would be a time where I would circle up with my family and pray for the Lord's provision of water for the next day so that we could cook our meals. Or that I would go a week without a shower and think nothing of it.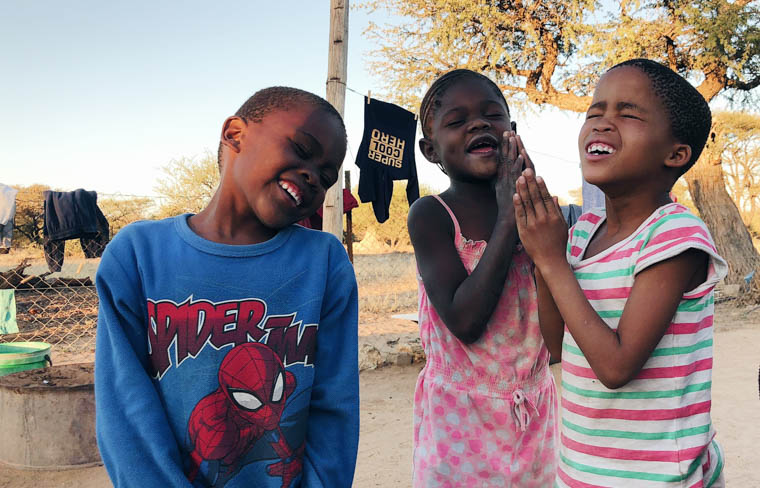 It's joyful. It's joyful to wake up to the sound of a rooster in the morning. It's joyful to sit around the candlelit table with people who you've just met weeks ago and look around to see a family. It's joyful to share a tiny glimpse of what God has done in my life and see the smile come across the face of a man who needed to hear just that. It's joyful to not have a clue what the day holds but to know that in everything, God is there and He's using every ounce of our efforts to bring glory to His name.
I don't have much else to say. Hugging goodbye the people who have become so dear to me was the hardest thing I think I've ever had to do. I'm convinced that I'll be back here to see them someday; but we rejoiced in the fact that if not, we will see each other in the Kingdom of Heaven! Thank you for prayer, thoughts, and support on this journey—we need it all!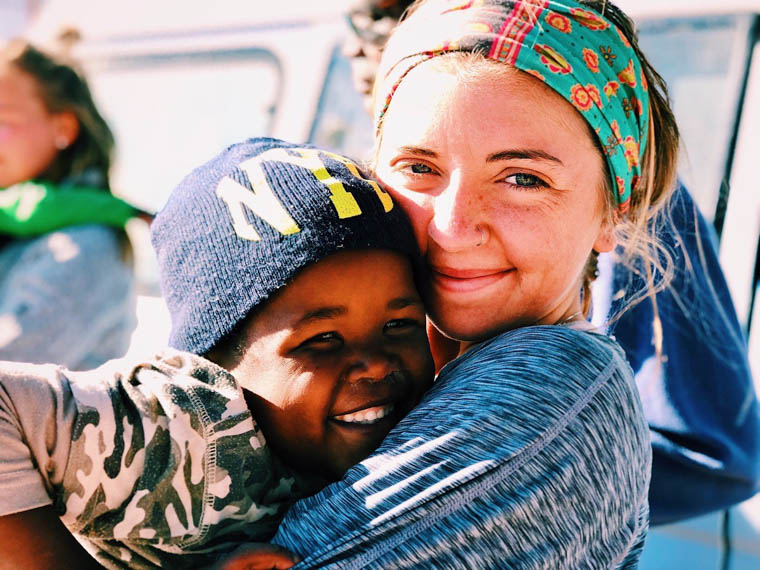 Want to experience a trip like Ellie's? Check out 3-Month Namibia IMMERSION!