I remember the week that changed the trajectory of my life. It was the week I changed my major and the week I met my best friend. There are moments when I cannot even begin to comprehend how or why everything fell into place as seamlessly as it did. But as time progresses, I am able to fondly reflect back on that week.
I was on a bus touring Arizona for the Agricultural Ambassadors Leadership Summit. Being surrounded by passionate students from all over the United States made me realize the passion I was lacking for my major. In an over-exaggerated sense, my life was falling apart from the plan I had crafted and I could not figure out why. Yet, in a short week, I went from an agricultural biotechnology major with a double minor in mathematics and biology on a pre-medical track to a student in the coordinated program in Dietetics.
I had made it into a highly selective and competitive internship program to become a Registered Dietitian. But I did not even know why I wanted to be there or what it would do for me in the future. I did not understand why my life had taken a complete turn into a direction I knew so little about. However, it was in that completely life-altering week that I realized my life was not on the path I had always planned.
While God had opened many doors in the world of nutrition, I was extremely hesitant to walk through them and see what was on the other side. I shut doors God specifically opened for me. I was pretty stubborn when it came to my future in nutrition. Simply put, I did not think I had one. And in a quick turn of events, God provided me with complete peace about stepping back from my Dietetic Internship and onto a team of strangers who would travel internationally for His glory.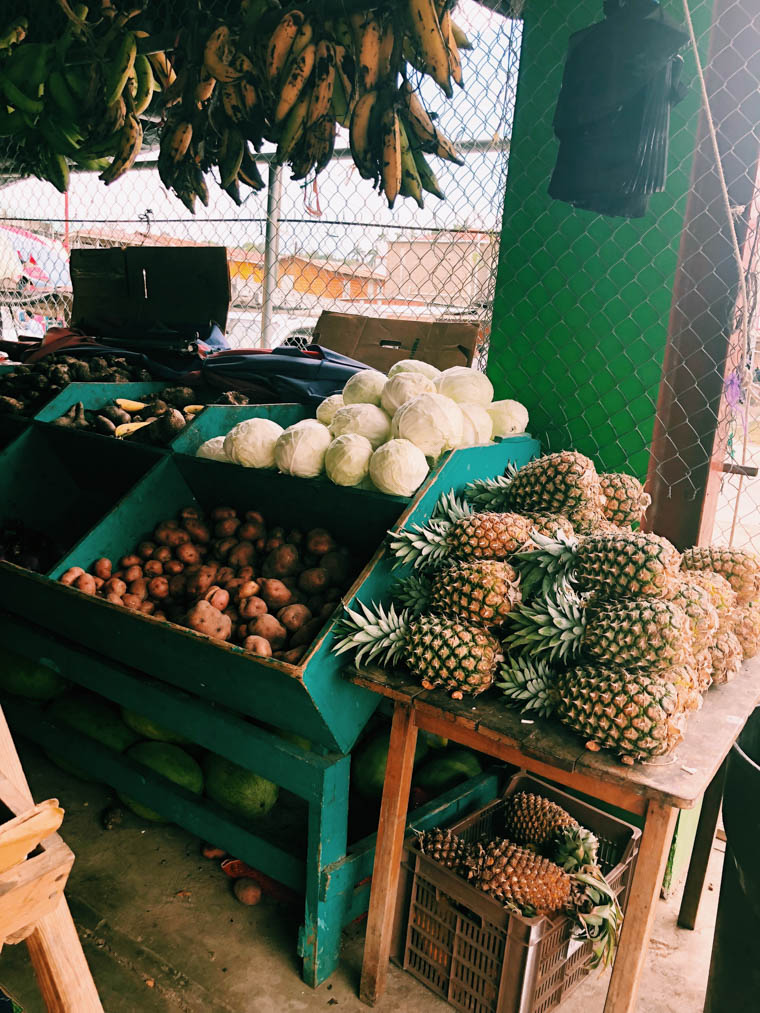 I have successfully survived Haiti and Jamaica over the past four months. I am a mere two months from returning home. I had sought freedom from nutrition, but I actually found myself longing to know and understand more about global nutrition. But I was too prideful to ever admit that. So here I am in Belize. And God made a door fly open and practically pushed me through it.
On a random walk to the market, by teammate Harper and I stopped by a local foundation to inquire about volunteer opportunities in the future. Miss Martha flung the door open and pleaded for us to stay to help her prepare meals for the school feeding program. BAM. I found my skills resurfacing and my hands in the pots stirring spaghetti.
We spent hours in the kitchen that morning. Miss Martha told us how she had been praying all morning for help to arrive. "God's busy today," she kept telling us. He had answered her prayer by placing us there. Putting me there. When we served meals the first day at the foundation, I knew what I was being told by the overwhelming joy that filled my heart. I cannot run anymore.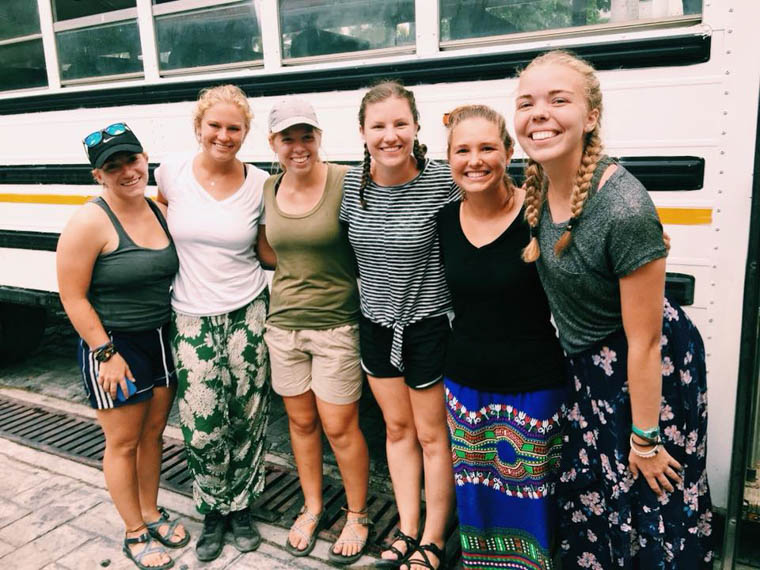 For the next two months, I will be serving alongside Miss Martha, working on increasing the nutritional value of the meals the children are consuming. In collaboration with local partners, I will be working on increasing funding and donations to maintain the stability of the feeding program. Here is when my teammate Christine would use the phrase, "and that's how Jesus works."
Somehow it took traveling all around the Caribbean to get me to understand God's plan for me.
I kept trying to escape the life God was giving me. I thought I could plan it better; live it better. I thought I was getting an "out" but in actuality, I was getting an "in" into what was next for me. God reveals what we need to know when we need to know it.
Here's to feeding kids that will change the future. To an awesome God who gives more than I could fathom. To a life that is full of unexpected turns, but ultimately fulfills the desires of my heart. It has been almost two and a half years since the week my life changed. I have seen mountains and valleys. But I am finally content with where the Lord has me.
"To humans belong the plans of the heart, but from the Lord comes the proper answer of the tongue. All a person's ways seem pure to them, but motives are weighed by the Lord. Commit to the Lord whatever you do, and he will establish your plans."
- Proverbs 16:1-3