I started with Experience Mission in the summer of 2015, leading mission trips in New York City. During that summer, I experienced transformation in so many ways, personally, with team members and community members alike. Looking back, there's one experience that I just can't shake. It has seeped into my heart, rooted itself there and grown into a lifelong mission of sorts.
Every Tuesday night, I would busy myself cooking 300 hot dogs in the kitchen at the Salvation Army Harlem Temple while team members would roll out tables, chairs, carnival games, chalk, and signs touting "free hotdogs!" Then, for the next few hours, team members would invite strangers from the street to sit down and enjoy a meal with them.
Children would run and play on the wide sidewalk that separates the Harlem Temple from Lenox Avenue while individuals from all walks of life would find themselves seated at the table. What always seemed to amaze me was the diversity of people this event seemed to attract. During those Tuesday nights, we would see doctors getting off a shift at the hospital, families walking home from school, and members of the local homeless community all make a stop for dinner. As guests sat down, there was no telling just who they might be sitting by. I believe this to be a beautiful glimpse of heaven on earth, and perhaps the most lasting transformation a short-term mission trip can create.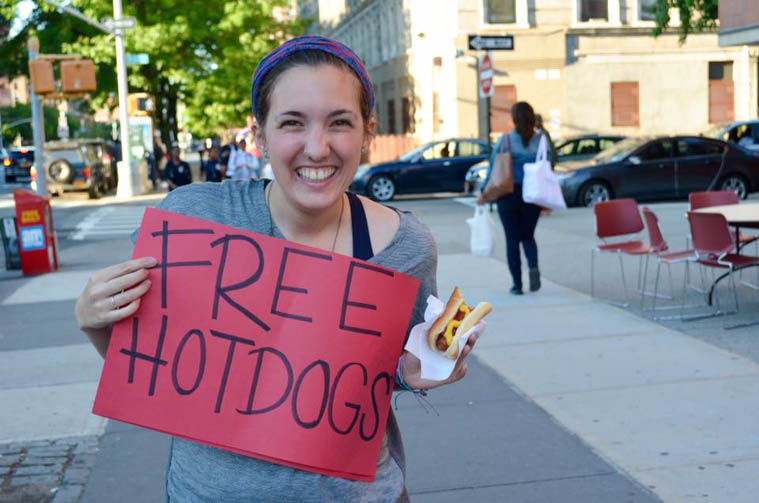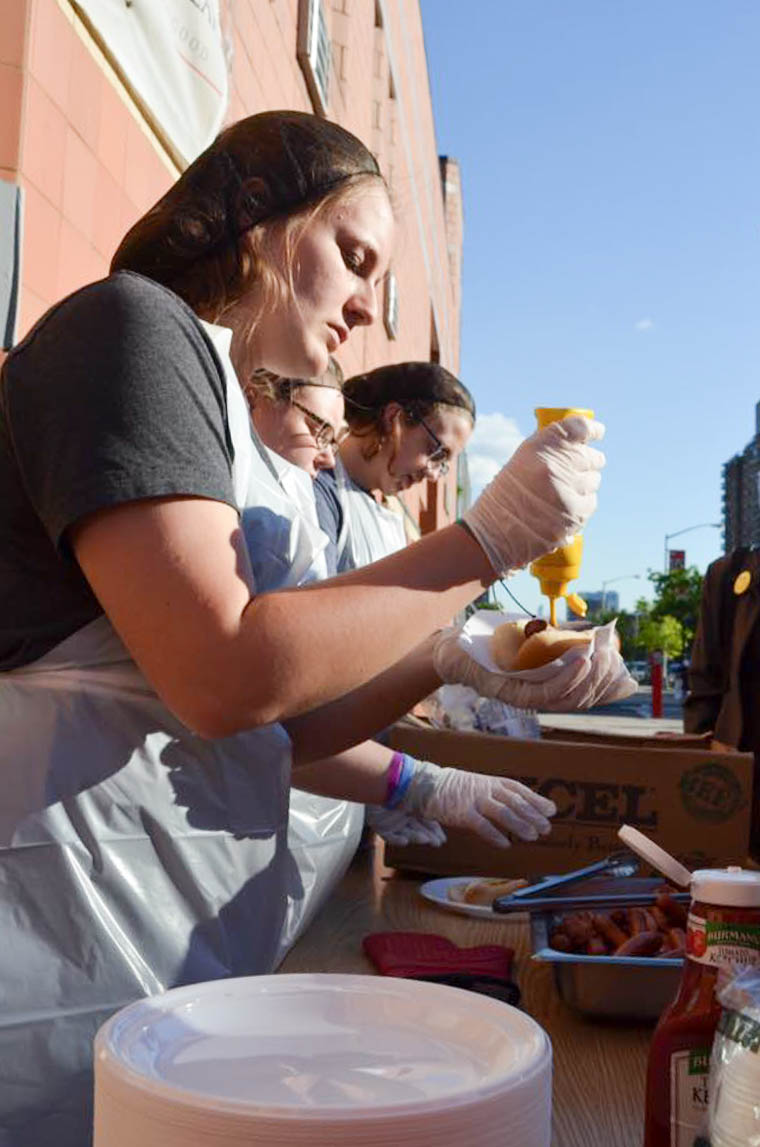 Those evenings brought together individuals from every class, race, and background and told them they were equals, and I watched genuine friendships form across those boundaries.
During the course of the seven weeks that my team and I spent hosting this event, I witnessed countless connections formed within the community that had the potential for genuine change, but one felt closer to my heart than the rest.
During our first week in New York City, I befriended a local teacher who was going through some personal troubles. She was experiencing a brokenness that stretched deep. We sat at a table with a homeless man who regularly visited the soup kitchen, as well as a man who sold his handmade keychains on the street and barely scraped together enough to support himself each week. We all sat together while each person shared their heartbreaks and brokenness over hot dogs and juice. Each person listened and genuinely cared what the others had to say. Over the next few weeks, these individuals would always make a point to check in with each other during the hot dog event, and a few of them even exchanged phone numbers and offered more support. I believe I witnessed the beginning of restoration for this small group of beautiful, broken people.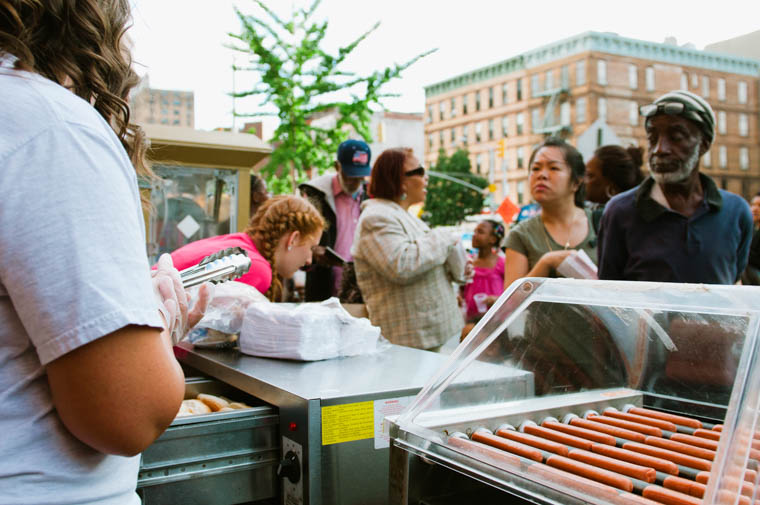 This community of support was locally rooted, broke through social and economic barriers, and offered access to new networks for support. Often individuals find themselves in a cycle of brokenness and poverty because everyone within their immediate social circle suffers from the same type of brokenness. They don't have resources to offer support because they're all in the same situation.
By allowing individuals to help each other within their own local community, we offer a dignified way to help and be helped and I believe we offer lasting restoration.
But, it might not have happened had it not been for the presence of "outsiders."
Our week-long mission groups played a small, but critical role in this restoration. By choosing to GO, serve others, and uphold their dignity, they acted as a catalyst to break into the daily routines of local community members and exemplified how to love your neighbors well. The short-term teams brought the energy and resources to host this event for the community and played a critical role in bridging gaps for local individuals, and, hopefully, inspired others to do the same.
While I don't know what came of the relationships that were formed on the corner of Lenox Avenue and 137th Street that summer, I fully believe that the Lord used our mission teams' eagerness and availability to restore the streets of Harlem a little bit more every Tuesday night.
—