Last night was our first night staying at our second set of host homes. After a dinner of curried goat and rice, I sat nervously in the living room hoping to make some small talk and find common ground with the family that I'll be living with for my final three weeks here.
As my host dad sat across from me, he turned to his four-year-old granddaughter and exclaimed, "Show me your real face!" Before I knew what was happening, both people showed off their silliest faces to one another. I gave off a big laugh and knew without a doubt I was going to fit in here.
This silly exchange got us off on the right footing and allowed me to be comfortable joking and being funny with them too. But it also illustrates a bigger lesson that I've been pondering for a few weeks now:
Authentic relationships demand vulnerability.
In cross-cultural settings, it's easy to put up a polite front, act reserved, and never let people see the real you. But that's just missing the point.
Authentic relationships for me mean putting away my "polite voice," donning my silliest face, and embracing whatever comes my way.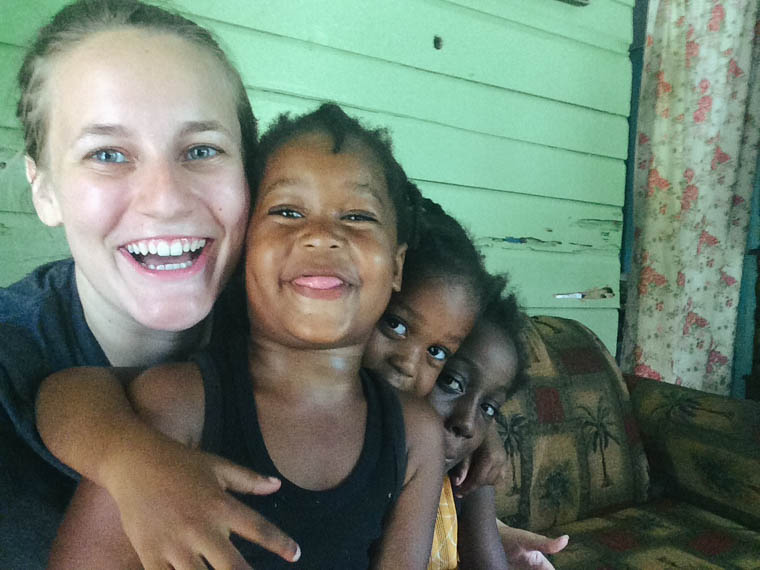 It's the moments where I haven't known exactly what to say that I've connected the best. When I've asked questions and laughed at my own misunderstanding, it's been life-giving for everyone involved.
The truth is, loving people isn't always easy, especially after the first few weeks. With many relationships here I'm past the "small talk" phase. I already know where they're from, they know where I'm from, and we've debated the pros and cons of the Jamaican climate just about as much as any person can.
This means things are just getting good. Now we're digging into our real lives, donning our most real faces, and learning to trust one another.
Over the next few weeks, I hope to go deeper with my relationships here in Catadupa. I hope to don my silliest faces—and my most serious —and do life with these people in the most authentic way possible. I don't know what that's going to look like, but, if the past four weeks have been any preview, it's going to be rad.