As a small boy, I remember being fascinated with "other" places around the world. I would look at pictures in National Geographic magazines and wonder what it would be like to live in these places so different than mine. It was the 1960's—three TV channels, no home computers and certainly no way to even imagine what internet or social media could even be. Getting on a plane to fly out of the country to another place wasn't something I ever imagined. Only rich people, successful businessmen or "missionaries" fly overseas.
Fast forward 50 years… technology has made our world so small. It's quite amazing to think that right now, any one of us can travel to almost any space on this planet. We can build relationships and communicate with anyone on a social media platform. The internet has given us so much media content that we can see what life is like almost anywhere on earth. This beautiful thing that happened to make our world reachable and touchable has forever changed how we see the "other" places I imagined as a small boy. Technology has opened up a way for all of us to engage with people around the world.
But fifty years ago, the idea of missions was thought about only by those very dedicated people who left everything to go live in one of these very different places. The rest of us supported those who had the courage to go. Then this new idea emerged. People began to talk about visiting missionaries in order to help them for a brief time. They had the opportunity to see what mission work was really like.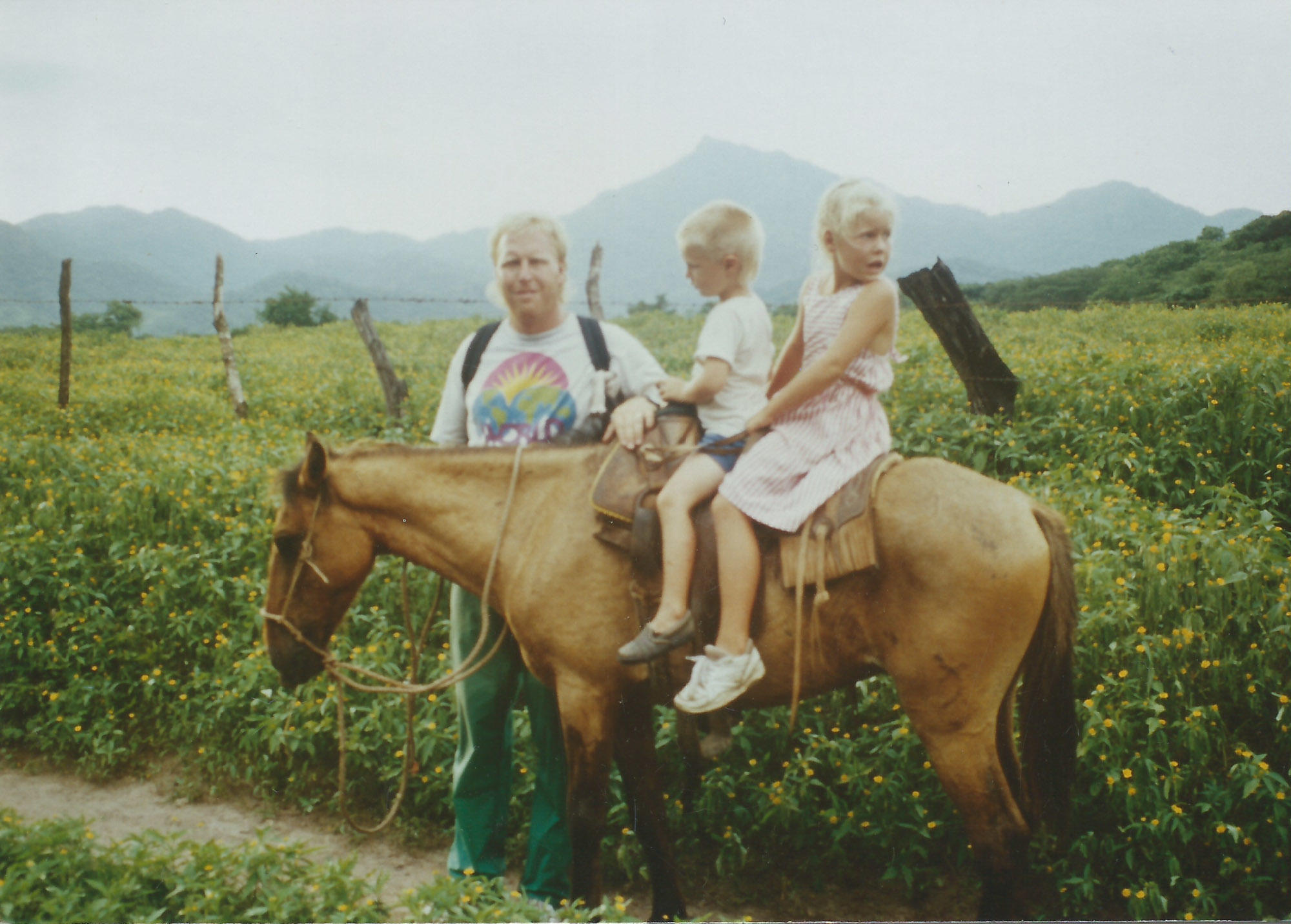 In the 1980's, our family started joining short term mission teams. The adventure, excitement and impact these trips had in all of our lives as a family was very significant. Back when we began, these random adventures started as a relatively small and novel phenomenon. But we were hooked. First the mission trips started as part of a local church in California. Later we joined a mission organization running short term mission trips in the United States and abroad.
Then in 1999 I had a series of encounters in Kosovo that changed how I saw this movement developing. In the Spring of 1999 the United States began bombing missions in Kosovo. I knew very little about Kosovo. A few years prior I had traveled to Albania and I knew Kosovo was part of the old Yugoslavia—both former Communist countries. That Fall I was asked to be part of a team that travelled to Kosovo in response to a plea from an American missionary working in Albania where tens of thousand had fled. We landed in Macedonia and travelled from there to the Kosovo border where we met KFOR tanks and troops along with thousands of returning refugees.
Using a piece of paper with handwritten names of families and a town they came from, we travelled throughout Kosovo, trying to find families who had fled the country the previous spring and were now returning from a specific refugee camp in Sarande, Albania. Over the next year and a half, I returned several times and heard stories from hundreds of families about ethnic cleansing, death, torture, rape, loss and the hardships of trying to forgive and find hope. One significant connection was with the Berisha family and their friends from Suva Reka. We were working in Suva Reka and I was told about their featured story in Newsweek during the Spring of 2001. (See the Newsweek Article)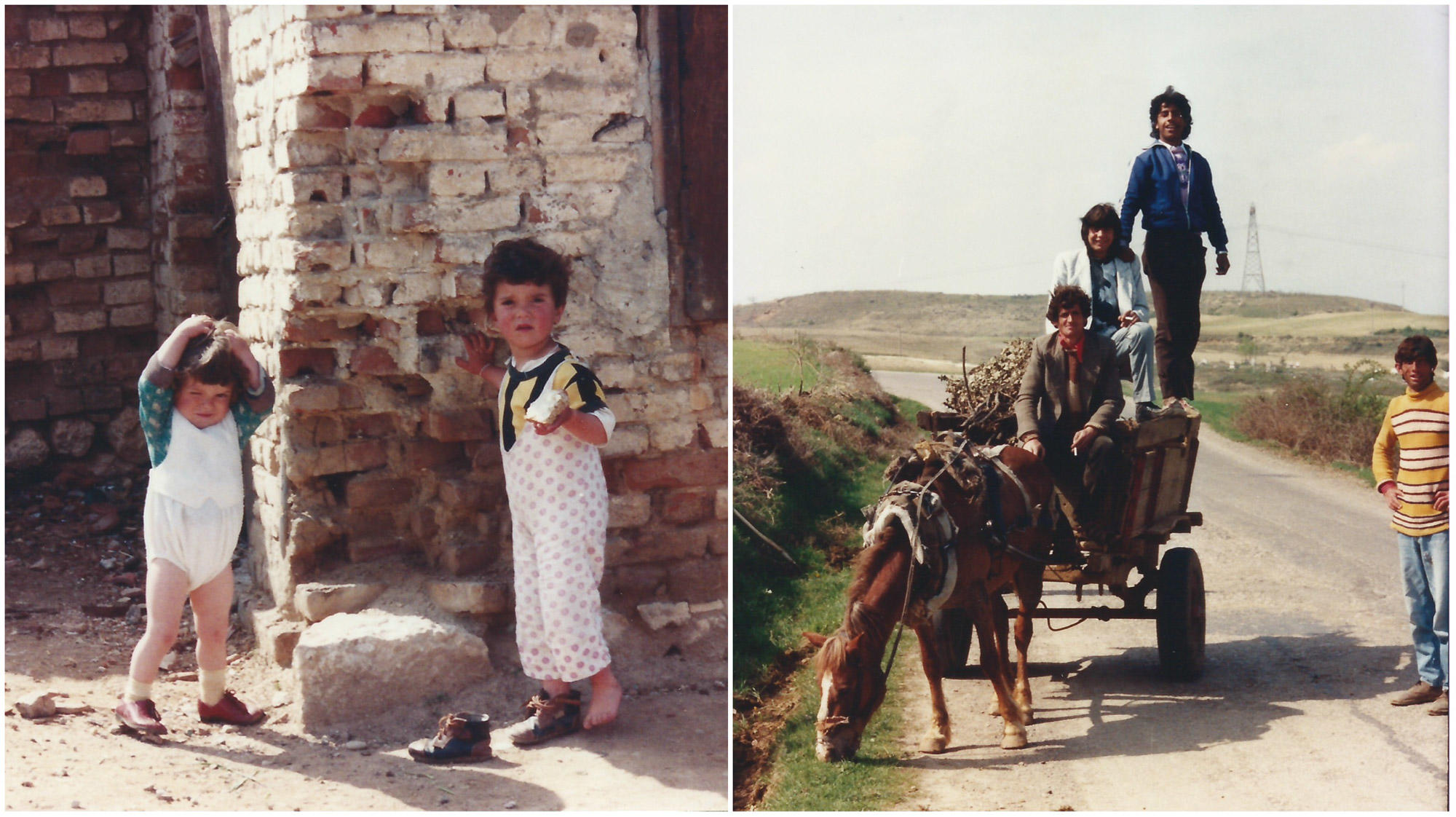 Heading up efforts to bring volunteers into Kosovo, I was struck by how the Americans were able to make these very emotional connections with the Kosovar Albanians as they ate together and helped work on homes in the towns of Semetisht and Suva Reka. This personal touch in the aftermath of such tragedy along with the financial support of donors was a powerful combination. I remember a businesswoman who joined one of our teams who told me emphatically that she came expecting her primary purpose to be to do as much as she could to help address the practical needs in Kosovo. Although the funds had been able to do so much, she was overwhelmed by what had meant the most to the local people. It had been the simple fact that she had come to Kosovo along with the money.
She had worked beside them and taken the time to look into their eyes and show that she cared. They had become real people to her and not just faceless victims.
Certainly the resources were critical in providing opportunities for people. Some funds given helped rebuild homes, and others were used to help establish an English language school, which in the aftermath of the war meant a job translating for all the NATO and international organizations in the country helping Kosovo rebuild. But, ultimately, the relationships had a more profound effect.
The ethnic cleansing and destruction of the war left many people feeling broken. This was my first time working in the aftermath of this kind of destruction, and I was profoundly moved. I wanted to inspire hope and give the people a sense that their life and circumstances could dramatically improve. That God was real and He cared about the injustice.
One day a young Albanian man who had graduated from the newly built English school came to me. His words touched me when he said, "I can't believe you care so much. All of you have saved my life, my family's life, and have helped my country. You have made us all feel big again. You have been a picture of what God's love really looks like. I think in God's eyes we really are all the same."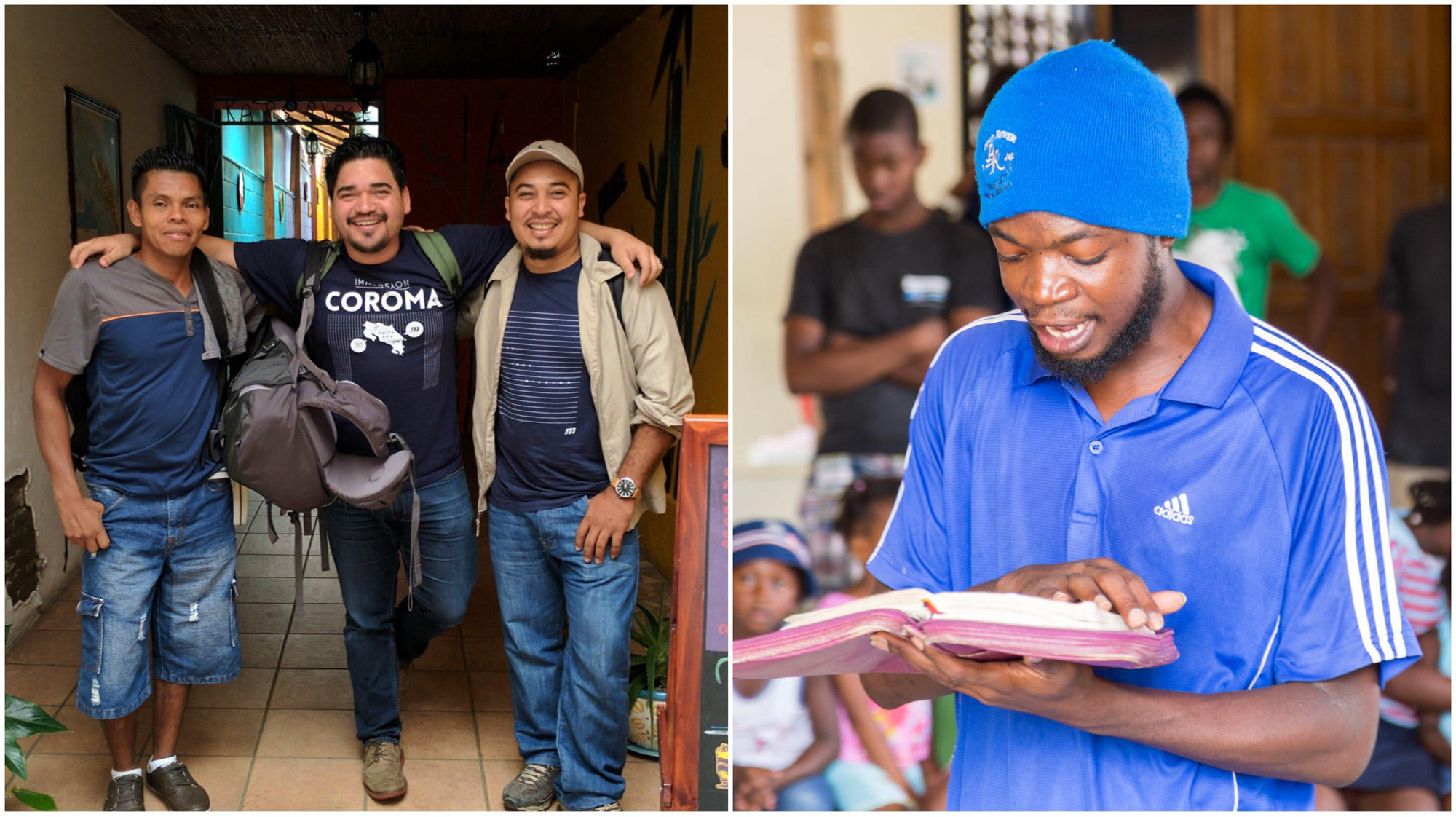 This experience and many other encounters in Kosovo helped me begin to think about short term missions differently. Instead of going just to DO something, I wanted to make people the primary emphasis. To me, the people I met now mattered most, and I wanted to learn how to build and maintain authentic, healthy relationships with people different from me. As a result, Experience Mission started out of a desire to develop a new way to approach building and developing relationships in a cross-cultural context like a mission trip. We call it the Model for Mutual Influence, and it continually draws us back to caring about people more than projects.
I felt like the start of the short-term mission movement placed most of the emphasis on evangelism and practical service. Teams felt they were going because they had something to give (primarily their faith and resources). But over time, we've seen people who go to serve experience authentic relationships and develop an awareness of the injustice and real-life struggles others endure. This creates a special connection. People begin to care about the injustice enough to want to do something that they think will create change. It's more than a 1-week experience. It's potentially life-changing on both sides.
We've found undeniably that taking the time to build authentic relationships is what leads to real change in the lives of both those who go and the people they meet.
Today, a mission trip has evolved from a relative novelty to an almost requisite "coming-of-age" experience for young Christians. While the desire to serve is a great thing, unfortunately, I saw a shift towards designing mission trips primarily for the people going, which began to cause problems. In many cases, the experience of the week itself became the primary focus of the trip, and those who received assistance saw all too clearly that they became "targets" intended to facilitate change in those with disposable time and income. Of course, nobody intends to violate the dignity of the people they are serving, but I saw that often when teams returned home, the community and its people were left with mixed feelings.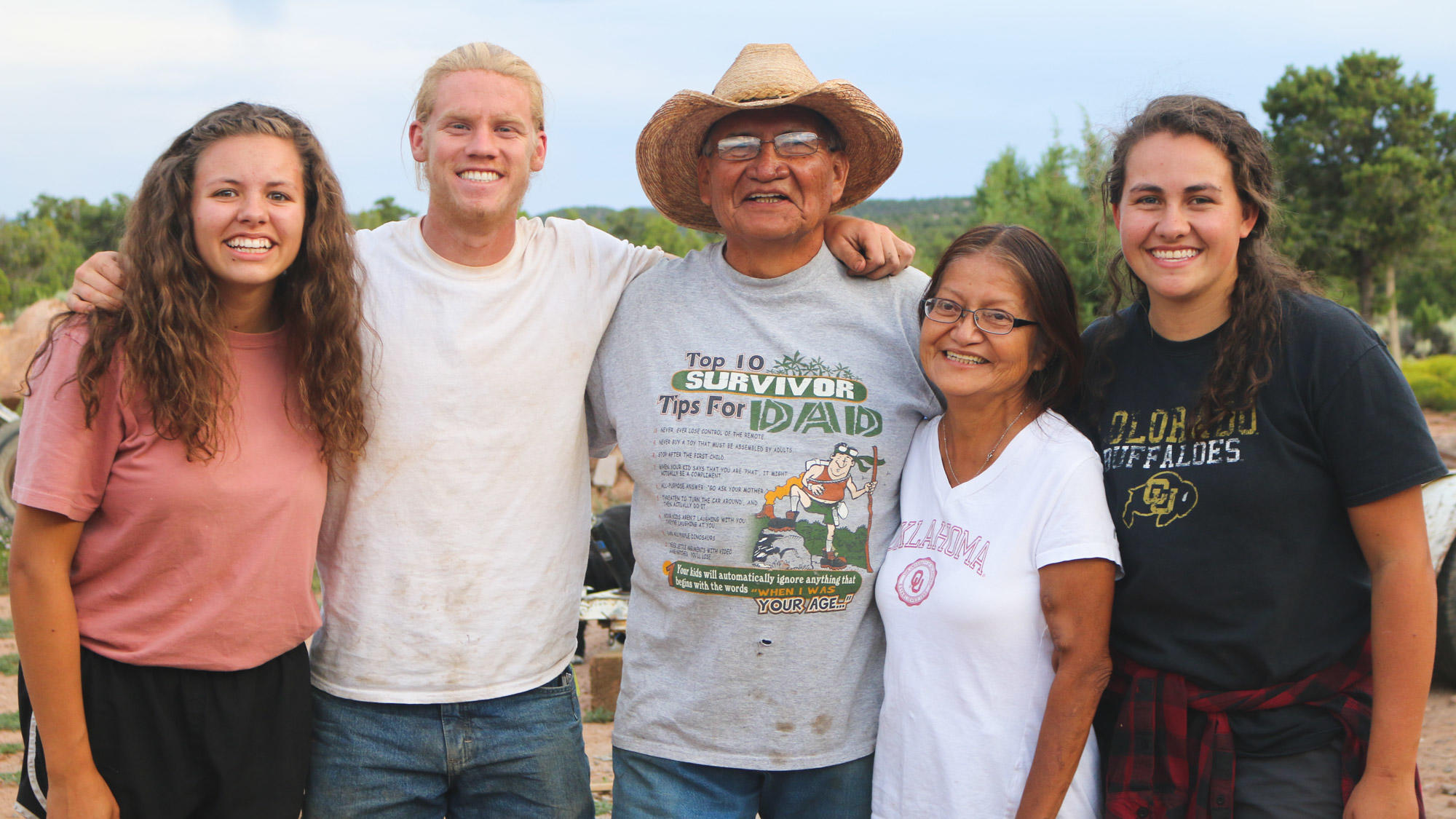 From its inception in 2003, Experience Mission has sought to guard peoples dignity by emphasizing relationships and long-term community impact. I was aware how easy volunteer teams can become so consumed with a particular project that they fail to make the relational connections that creates such a powerful impact.
That's why Experience Mission emphasizes relationship building, and our staff members develop relationships with local community leaders to ensure that the needs of the community are the first priority and that volunteers are invited to participate in the ongoing vision of the community. We always want the primary focus to be on serving the communities, not simply providing a life-changing trip for volunteers.
This foundational principle by its very nature expands our vision for the future beyond just short-term missions. If each mission trip is part of a long-term vision, then the trips themselves cannot be the end; they must be part of something much bigger. As a result, Experience Mission continues to work toward our mission to demonstrate God's love by Empowering Communities, Developing Leaders and Mobilizing Volunteers.
In everything we do, people come first—all of them. Because, as the young man from Kosovo said to me, "I think in God's eyes we are really all the same."
—
Learn more about Experience Mission: Our Approach to Missions, How We Share the Gospel, the EM Education Program, the EM Micro-Loan Program