by "3M South Africa" Immersion team member Mallory Henderson
When God first introduced my husband and I to the opportunity to serve with Experience Mission in South Africa, we were naturally overwhelmed with a bundle of emotions, thoughts and questions. My passion for intercultural ministry and sharing the gospel with the nations arose in my early high school years, and ever since that time I have waited eagerly for God to say "yes" to my dream of serving his people in Africa. Fast forward nine long years, and Sam and I have watched God open all of the doors necessary for the two of us to commit to and go on this Immersion trip together! We have both had the opportunity to serve on several different mission trips over the years, but neither one of us have ever had to raise support for those trips. Needless to say, when we realized we were going to have to raise over $14,000 to be a part of the South Africa Immersion team, we were shaking in our boots.
We decided early on to trust the calling Christ put on our hearts to serve Him in Africa this fall, and to truly believe that He was so much bigger than the money it was going to require to get us there. God is clear in His word that His power is made perfect when we are weak (2 Corinthians 12:9), so we saw our need for funds as the perfect stage for God to bring glory unto Himself. Unsurprisingly, within our first seven days of fundraising, God showed up in a big way and began paving the path for us to be fully-funded by exceeding our first week's goal of $1,000 and instead providing $3,500 of our $16,000 fundraising goal. It was at that point that we really surrendered our needs to Him and began watching in expectation. At this point, we are only three months into our fundraising journey with over two months to spare before we leave on our trip, and God has faithfully provided all but $1,700 of the funds we need to serve with our team in Africa come September! Fundraising has been one of the most humbling, encouraging and faith building experiences either of us have ever experienced—and we wouldn't trade it for the world.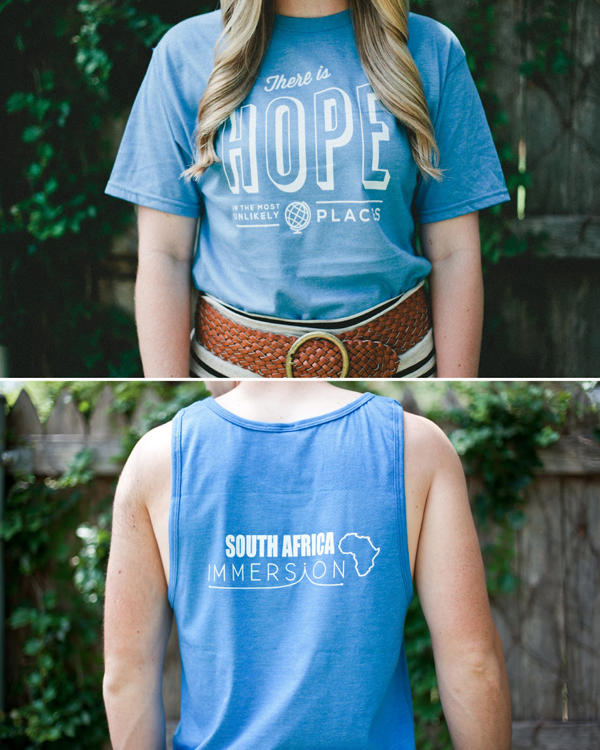 Practically speaking, we knew that we wanted to give our community multiple opportunities to partner with us financially during our fundraising process, so together we came up with a few different ways to make that happen. First, we developed a website for our trip, so that all of our information would be easily accessible to our friends and family. Through that website we have announced fundraising events, provided the latest news on where we stand financially and have given specific prayer requests for the people who have committed to pray for us on this journey. In addition to our website, we hosted a garage sale, asking our church family to donate items to be sold, and applied all of the funds raised during that time to our trip. Lastly, we took advantage of the logos Experience Mission has made accessible to us, and printed/sold t-shirts and tank tops to help raise the remaining funds we need to leave come September 29th! And we are eager and excited to see how He chooses to provide the remaining amount of money that we need for our trip.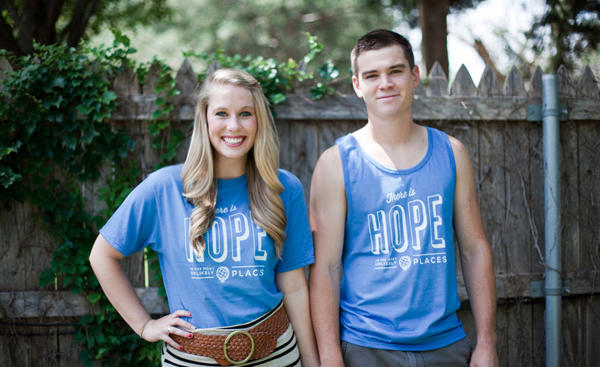 Ultimately, I'd encourage anyone who is thinking about partaking in a mission trip, but is intimidated by the prospect of raising funds, to remember that God is faithful to provide, and that He is so much bigger than any dollar amount stamped to the front of the trip you're considering. Consider fundraising an opportunity to draw near to and cling to the Father that you are yearning to serve, and I guarantee you that He will provide all of your needs according to the riches of His glory in Christ Jesus. (Philippians 4:19)
MALLORY HENDERSON
and her husband Sam are preparing to spend 3-Months in South Africa with Experience Mission's IMMERSION program from September-December 2013.
This post is a personal reflection, and the views expressed are her own.
LEARN MORE | There's still time to join Mallory's team to South Africa.
Apply Now!