Looking for mission trip ideas for 2024? We have you covered!
Meaningful mission trips create life-changing opportunities, both for participants and the communities they come alongside. But these meaningful experiences often don't happen without a significant amount of effort and planning by trip organizers, team leaders, and missions organizations like EM—from building up meaningful local connections to sorting through travel logistics and ministry opportunities. That's why it's never too early to start planning for your next mission trip.
There are many factors that go into choosing a location for your trip, and it's important to consider the following when narrowing down the best mission trip opportunities for your group.
Age Group: Depending on the age and maturity of your team, different trips are going to be a better fit for your group. All of our trips are open for high school students and older, but some are a better fit for middle schoolers.
Type of Community: Experience Mission offers trips to international locations as well as domestic trips to urban and rural locations, including disaster relief communities. Trips to each of these communities offer unique learning opportunities and cultural experiences for teams who come to serve.
Travel Distance: The distance that your team is willing or able to travel will be a factor in determining where your team should serve. EM offers trips coast to coast, so there's a good chance there's a trip within driving distance for you!
Skills: While we work with teams with all kinds of backgrounds and areas of expertise, some teams may find themselves better suited for construction or relational trips. For example, if your team has more construction experience, trips heavy on work projects may be a great fit.
Here are all of our 2024 mission trip opportunities for youth and adult groups:
International Mission Trips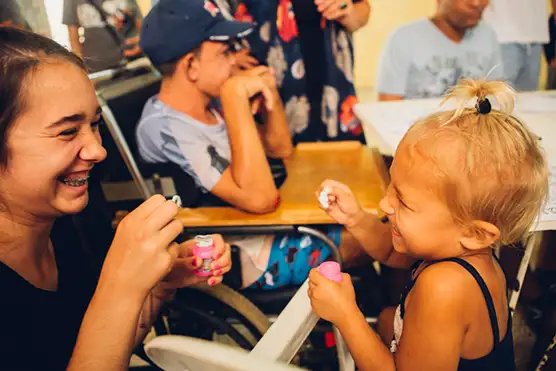 Join us in Belmopan, Belize as you work alongside a growing church network. During your 7-day experience, your team will have opportunities to meet tangible needs through home repair and construction projects, while also working alongside the growing church to host Kids Club programs and church-building projects. This trip is a great fit for those looking to serve on their first international mission trip because English is widely spoken throughout the country.
Fly into Montego Bay, Jamaica where you will be greeted by our community partners before an hour-long bus ride through winding mountain roads where you will find Fellowship of God church in Catadupa, Jamaica. During your week serving alongside this church community, you will have opportunities to be an extension of the church through home and construction projects as well as a daily Kids Club and church activities. As one of Experience Mission's longest partnerships, this trip is ideal for a wide variety of teams.
Because of strict U.S. government regulations related to this island country, many people do not know that mission trips are allowed to take place in Cuba. However, for several years, Experience Mission has partnered with local faith leaders to bring mission teams in order to strengthen and encourage growing churches. These trips offer a variety of experiences to immerse in local cultures while providing much-needed support for active, life-giving ministries.
Costa Rica mission trips provide volunteers with a well-rounded, cross-cultural serving and learning experience—practicing Spanish, connecting with local children through Kids Club, and rolling up their sleeves on work projects. Meet people who care deeply about their natural environment, provide for their families through agriculture, and work hard to maintain their indigenous culture, all despite living in one of the poorest communities in Costa Rica.
EM mission trips in Pretoria offer unique glimpses into diverse lifestyles in South Africa. These may not be your typical Africa Mission Trips. You will do more than offer short-term solutions. You will join local organizations and EM's Africa partners in providing the necessary energy to keep working toward a brighter future. While serving, you'll have opportunities to learn about South African culture and history while hearing first-hand about dreams for the future.
5 years after a devastating hurricane that rocked this island territory, Puerto Rico was struck by another massive hurricane in September 2022. While many families had been able to recover from the first hurricane in 2017, no one who experienced that storm will ever be the same. For those who were struggling financially before, the journey has been even more difficult. Many were not eligible for FEMA aid and have been left with little available to them to rebuild. Alongside local partners, EM teams have the chance to rebuild a community and encourage people who have experienced much.
Urban Mission Trips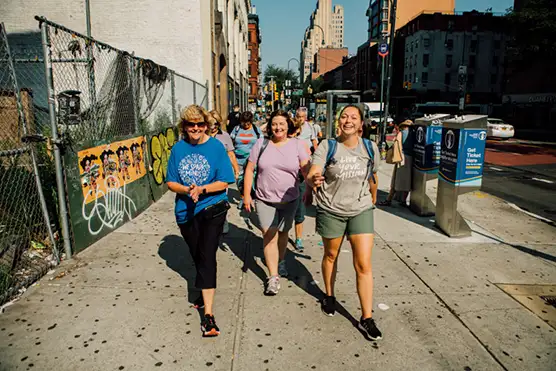 Feel like locals in the biggest city in the U.S. as you immerse in a bustling urban environment, just a short subway ride from Times Square. Throughout the week, your team will walk the city blocks and ride public transportation to serve with ministries throughout Harlem, Brooklyn, and the Bronx who are in it to support their community for the long haul.
Serve and grow with your team in New Haven, CT, as you connect with local organizations with a heart for at-risk youth and people experiencing homelessness and food insecurity. You'll also learn a little about the history of a part of the country that was home to Native Americans for generations, a landing spot for 17th-century English Puritan settlers, and how Christians are seeking to impact their community for good today.
Join EM in Chicago as we partner with Sunshine Gospel Ministries for an experiential service-learning opportunity. This trip is for those wanting to move towards a deeper understanding of poverty and bring an awareness of the issues surrounding those living in the inner city. Your team will learn through practical service opportunities, engage in conversations surrounding poverty, and participate in activities like a poverty simulation.
Rural Mission Trips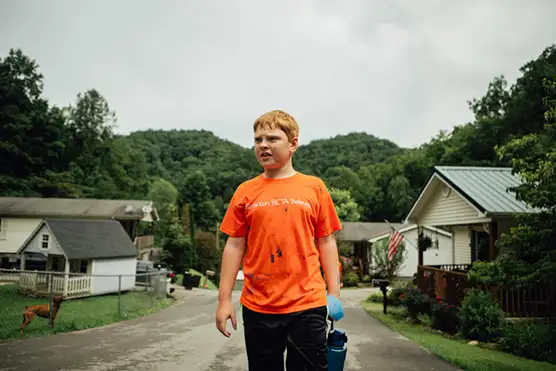 Kentucky
Join us in the Appalachian hills of Pikeville and Beattyville, Kentucky for a unique ministry experience. You'll work alongside church communities seeking to utilize its resources to serve their neighbors in critical ways. From home repairs to nursing home visits and meal ministries, your team will bring renewed energy to programs that improve the lives of locals year-round.
Pull up a chair and chat with a neighbor in the close-knit community of Richwood, West Virginia. Your team will instantly feel welcomed by residents of this small Appalachian town where everyone seems to know everyone. See how neighbors look out for one another and take pride in their community, while also struggling with the upkeep of old homes and trailers, leading to unsafe living conditions. Your work will make a practical impact, and you'll also have a chance to make a spiritual impact as you are a picture of God's love through your selfless actions.
Navajo Nation
Whether you serve in New Mexico or Arizona, you'll experience what life on "The Rez" looks like first hand. From making Navajo tacos to evening chats with local leaders, you'll immerse in a unique way of life unlike anything else. While these experiences are sure to change your heart and deepen your faith, you'll also have a chance to serve alongside the church through a daily Kids Club while rolling up your sleeves for some serious home repair projects! Trips to the reservation offer an incredible cross-cultural experience that doesn't require a passport.
Border Mission Trips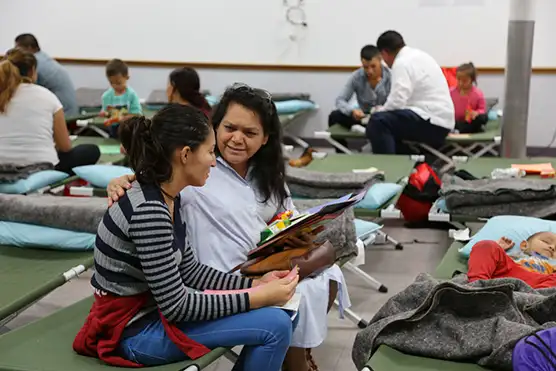 Put your preconceived notions about immigration or border walls aside and see the real faces of people impacted by these realities on a daily basis. Connect with immigrant families from Mexico and Central America through local ministries and non-profit organizations seeking to serve the whole person by providing food, clothes, hygiene kits, and more—reminders to each person that they matter. Share the love of God by reaching out to immigrants, refugees, and asylum seekers in their distress, while also learning more about Mexican culture, what drives people to seek asylum, and day-to-day life along our southern border.
—
No matter where you feel called to serve next year, we hope you'll do so with a humble heart and a hope to be challenged and changed alongside a local community. Interested in learning more about EM's short-term mission opportunities? Fill out an interest form to get started!