Join us for #GivingTuesday!
December 2, 2013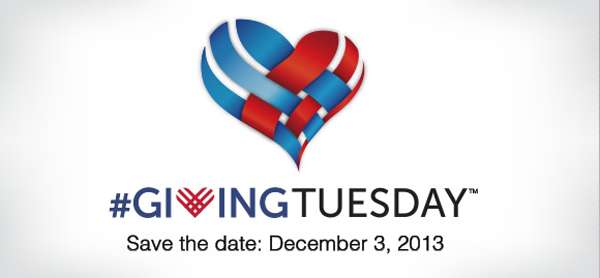 This year, on Tuesday, December 3, 2013, Experience Mission is taking part in #GivingTuesday! #GivingTuesday is a first-of-its-kind effort that seeks to harness the collective power of a blend of partners—charities, families, businesses, and individuals—to transform how people think about and act during this season of giving. Giving Tuesday got its start on the Tuesday after Thanksgiving 2012 in response to the days surrounding the holiday that celebrated the mass purchase of goods to start the Christmas season. With "Black Friday," "Small Business Saturday," and "Cyber Monday," #GivingTuesday is meant to be a breath of fresh air, a day to focus on those who could use a hand up, communities that could use our time and energy, and the organizations doing these things all year long. As a part of #GivingTuesday, we hope to give people a way to improve the world around us, and provide opportunities to make a difference in big and small ways.
This #GivingTuesday we're asking people to give toward our two empowerment initiatives: Education Scholarships and Micro-loans for people in underprivileged communities where we serve. You can also choose to give to where it's needed most to support EM's life-changing work: bringing the hope through relief and development around the world and empowering people in underprivileged communities through initiatives like education scholarships and micro-loans.
Thank you for your continued support!
Categories: Articles
Communities: Moore Mozambique Atlanta Namibia Lesotho South Africa Belize Navajo Reservation Jamaica Kentucky New York Portland, ME Costa Rica Honduras Joplin Haiti West Virginia Botswana
---
Tornado Relief in Oklahoma this summer!
November 26, 2013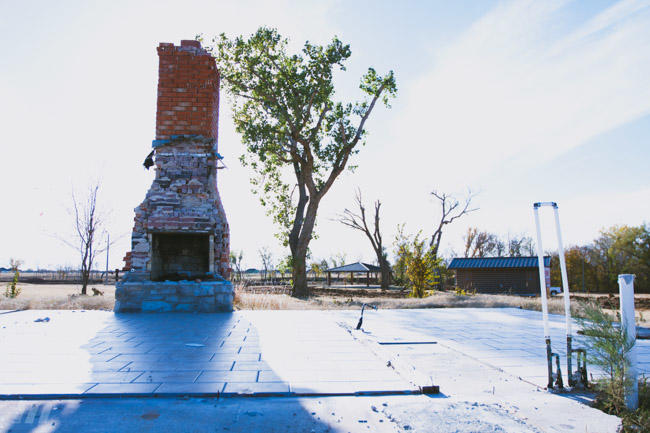 As part of our desire to go where we're most needed, we're excited to officially announce that we will be hosting tornado relief mission trips in Moore, Oklahoma, this coming summer! The city of Moore is located just south of Oklahoma City, and on May 20, 2013, it was struck by a 1.3 mile wide, EF5 tornado. Along with churches and school buildings, over 1,100 homes were destroyed in the wake of the tornado, and over 40% of those homeowners were under-insured or uninsured altogether. During mission trips to Moore in 2014, volunteers will serve the city of Moore, helping those in need and working a number of rebuilding and restoration projects in partnership with Serve Moore, a brand new volunteer coordination organization that has come together to serve their city.
A true testament to the church body working together for good, Serve Moore is an inter-denominational coalition of 11 churches that have worked in tandem with national organizations such as the Red Cross, Salvataion Army, and FEMA, and they are now the number one volunteer organizer assisting in the relief effort in Moore. The tornado not only left homes and buildings destroyed, it also left families, children, and individual lives in need of deeper healing. We are excited to partner with Serve Moore, connecting volunteers to their vision for the restoration of Moore, both physically and spiritually.
LEARN MORE | Check out the dates for all of our 2014 Mission Trips to Oklahoma!
Categories: Communities In Motion
Communities: Moore
---
5 Simple Things Needed to Make a Difference in Atlanta in 2014
November 11, 2013
Every year at this time we start looking ahead, anticipating and preparing for mission teams that will serve in the upcoming spring and summer. We're excited about our partnerships and the ministry that happens around the world when people work together, and we want you to be a part of it! One of our partner communities is the not-so-small city of Atlanta, GA. It's a place with diverse people and real, raw needs, but it's also a place where people are encountering hope. Here are 5 incredibly simple things you'll need in order to come and make a difference this summer: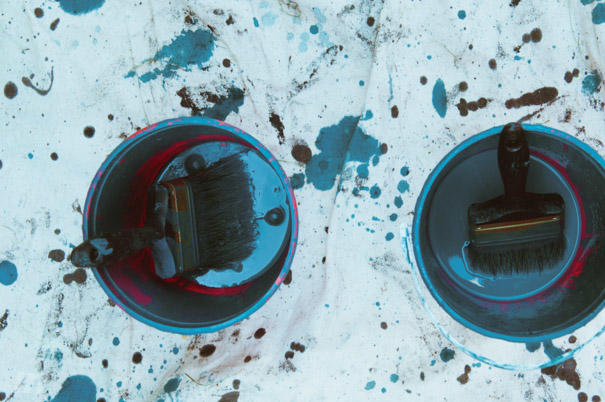 1. Paintbrush
Beautifying the south side of the city is a big, ongoing process, but getting rid of the graffiti and peeling paint makes a visible difference. Each summer, EM team members serve alongside the management of several low-income apartments to clean up the neighborhood. But it isn't just about painting a door or a stairwell—it's about giving dignity back to the people who live in the community. Imagine coming home each day to a dimly lit stairwell with scuffmarks and gang signs on the wall. It doesn't exactly feel homey. It's not a place where you want to invite your friends after school. Yet, so many families live in these places because they simply don't have another option. A fresh coat of paint brings new life to the apartments and is an encouragement to the people who live there, allowing team members to have the chance to intentionally connect with local children and adults during the work day.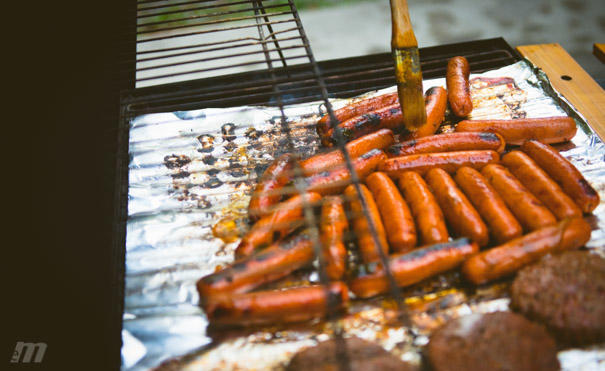 2. Hotdog
Homelessness is a major issue in Atlanta, but very few care to get to know the names and stories of the people who live under some of the city's busiest highways and bridges. In fact, during the 1996 Olympic Games, the government's solution to the problem was to simply put all the homeless people on buses and transport them out of the city until after the events were over—essentially, treating them like human trash and temporarily cleaning up the city when the world was watching. After the Games, they dropped them off and forgot about them again. Although there is no easy solution to chronic homelessness, we believe that it starts with authentic relationships. In the evening, you'll go out into the neighborhood to serve hotdogs and start conversations with the people, meeting them in the places that they call "home" and challenging yourself to be uncomfortable. Your willingness to connect as equals—to eat, laugh and pray together—is part of an ongoing process with EM's partners at the Salvation Army to bring hope and change.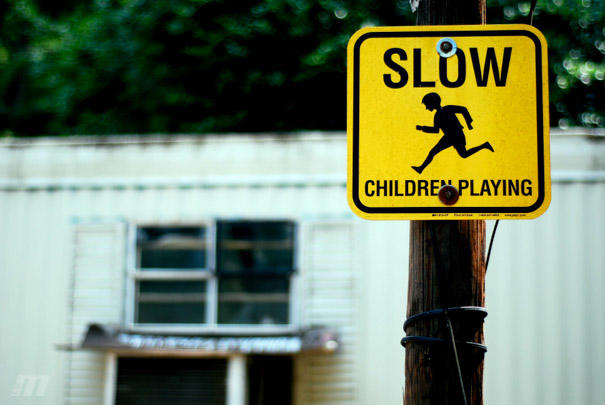 3. Soccer Ball
Atlanta is a true melting pot, exposing team members to different languages and cultures without ever leaving the U.S. For several years, EM has been working in two neighborhoods which are predominantly Latin American communities made up of first- and second-generation immigrants. You'll have the opportunity to lead outdoor Kids Clubs in the neighborhoods for children ranging from age 2-12. Most school-age children learn English in school, but many adults and younger children speak Spanish at home. So, if you studied Spanish in school, now is the time to brush up on your vocabulary! Throughout the week, you'll learn names and develop relationships with the kids in the community, but we've found that a soccer ball has an extra special way of bringing everyone together—so make sure you bring one to share!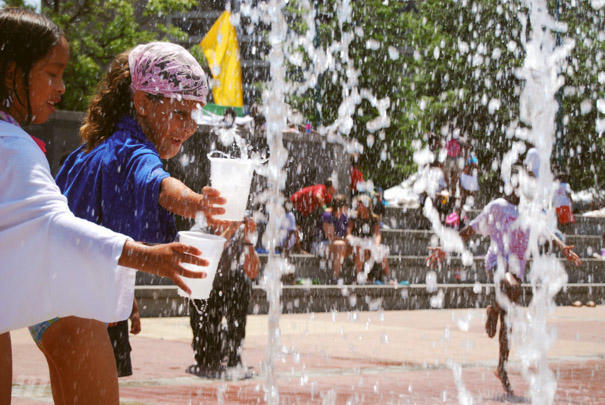 4. Water Bottle
Atlanta is infamous for its scorching summers. In fact, locals often refer to it as "Hotlanta!" You'll need to drink plenty of water throughout the day, especially when you participate in a prayer walk around the community. As you walk the 2-mile loop, you'll be exposed to some of the raw issues that make life in the neighborhood hard—homelessness, struggling school systems, prostitution, broken families, teenage pregnancy, crime, unemployment, and a lack of resources. But you'll also hear stories of individuals and churches that are making a real difference! Show your support by walking the streets and praying for the ongoing work that is happening in the community. It seems simple, but prayer really can change things.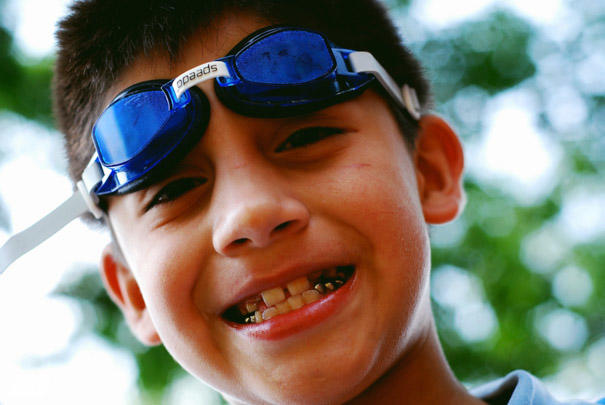 5. A Smile
Working in Atlanta requires tirelessness and a desire to build real relationships. Although there will be tasks and practical ways to serve, most of the work is relational. You'll be challenged to put yourself second, making others a priority and being a tangible example of Christ's love in the ways that you interact with them. Whether you're leading kids club, visiting nursing homes, helping with teen devotions, or serving the homeless—a smile will go a long way.
LEARN MORE | Check out our
Atlanta Mission Trips
for 2014!
Categories: Communities In Motion
Communities: Atlanta